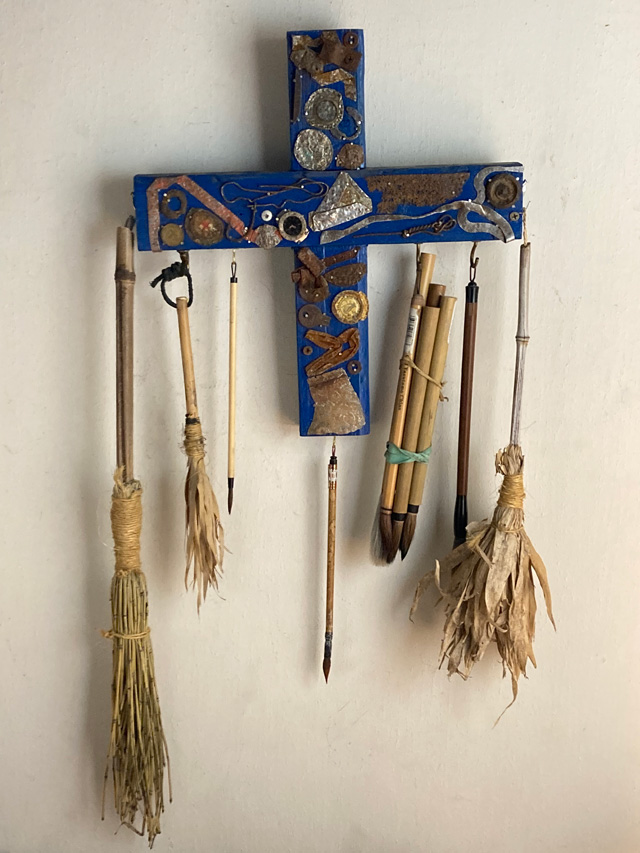 turned my street milagros cross into a brush rack.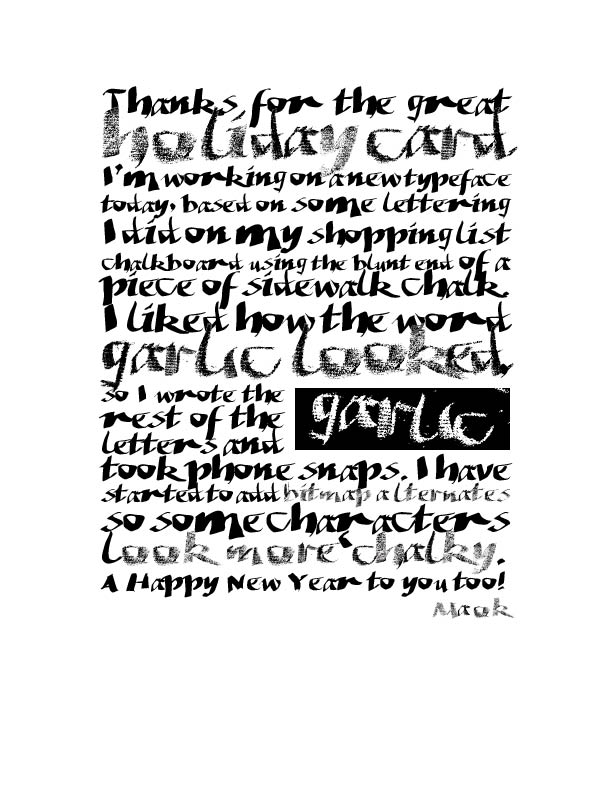 typeface from my chalkboard shopping list.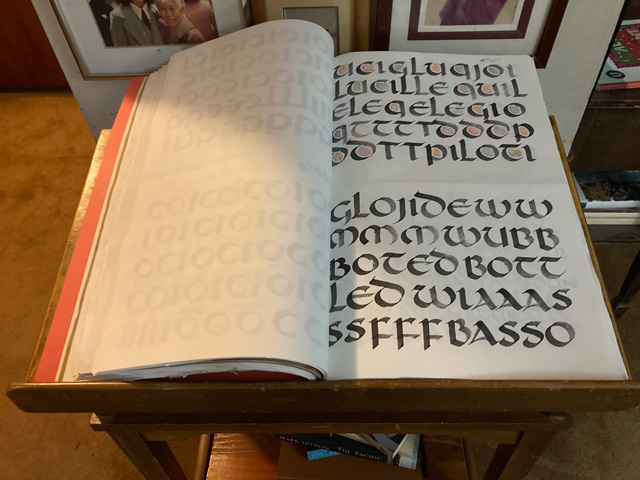 Saw an image of a bookstand online, realized I could display some of my large books. Bound 11 x 17 inch calligraphy practice sheets.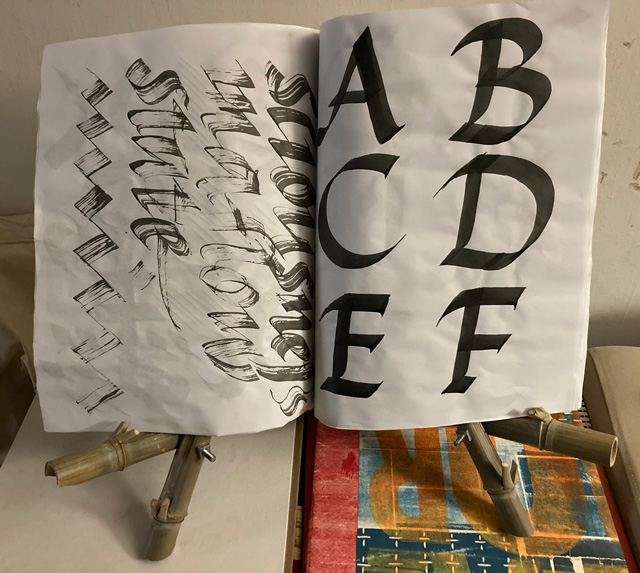 Bamboo bookstand displaying bound 11 x 14 inch letter sheets I did for an italic computer typeface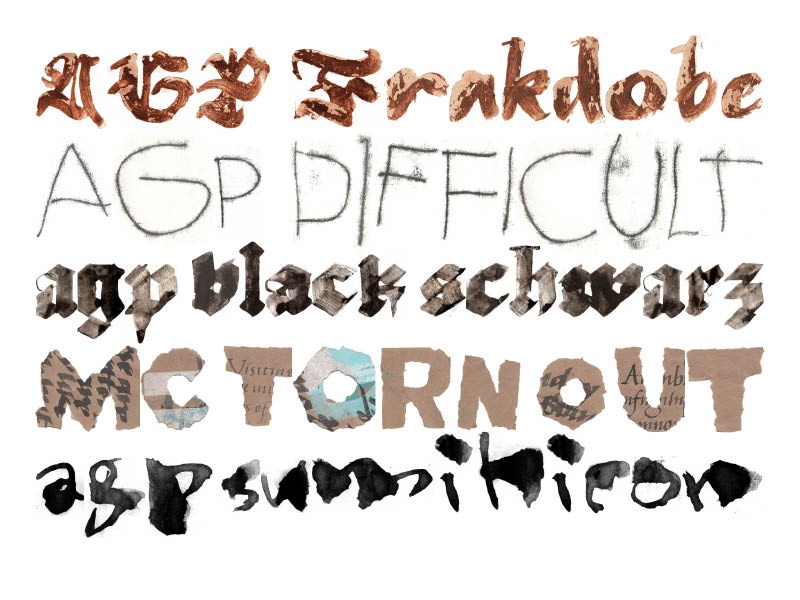 Bitmap color fonts, finally figured out to load the SVG format versions to get them to display properly.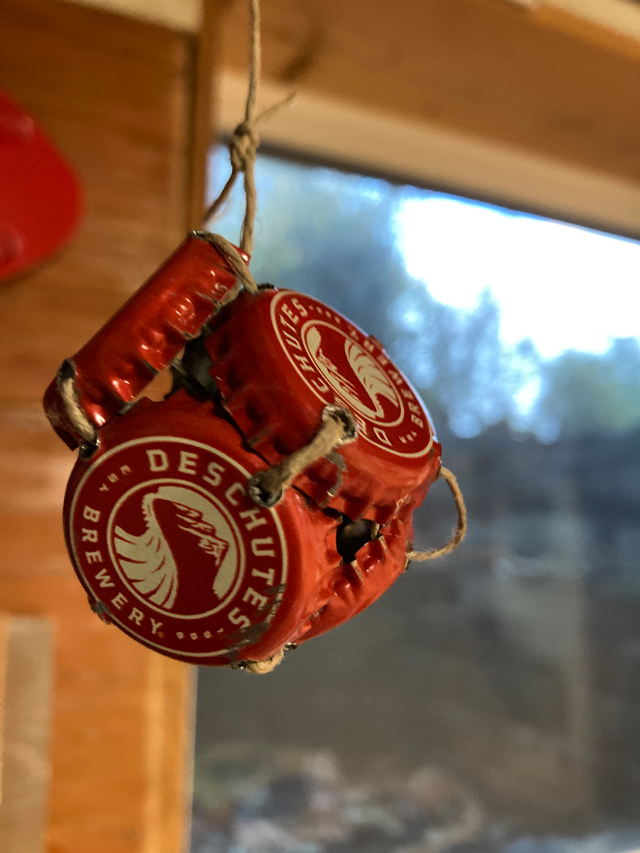 If you put it on the internet they will copy. Paid in blood before I filed the sharp edges of the nail holes.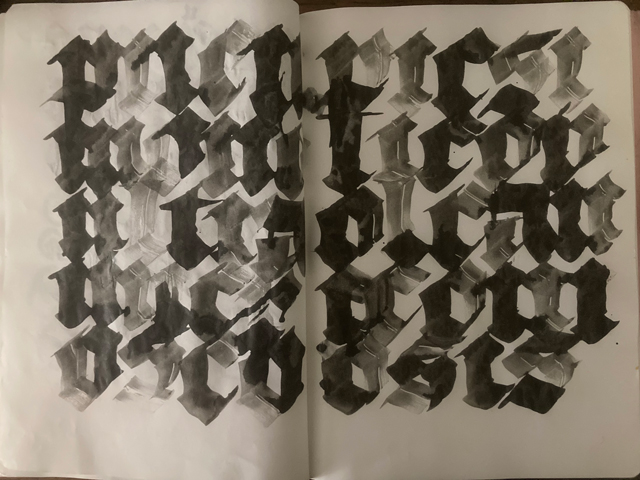 pneumonoultramicroscopicsilicovolcanoconiosis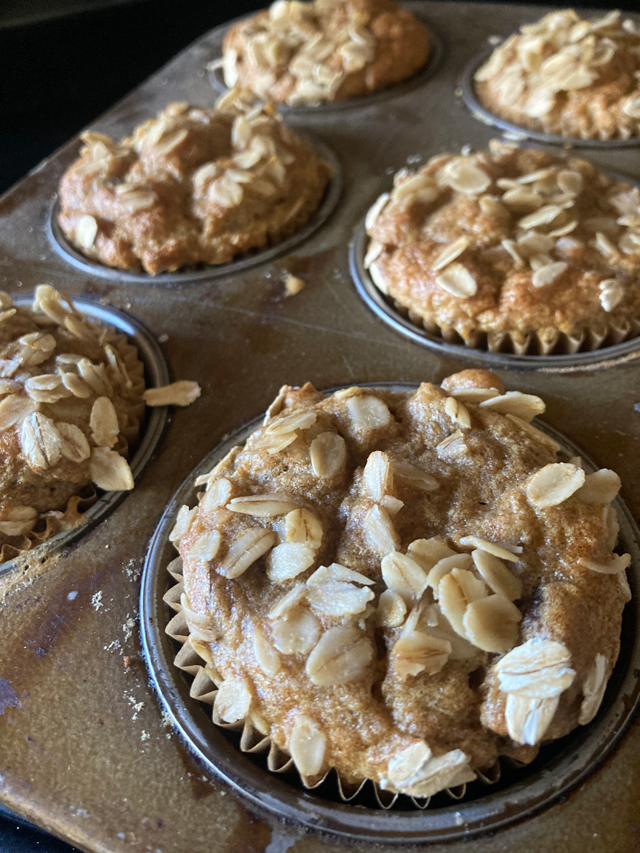 Adapted the recipe for
Cooked Cereal Muffins
from
The Joy of Cooking. I used 2/3 whole wheat flour and topped with some rolled oats for crunch. Good use for leftover oatmeal and a breakfast alternative.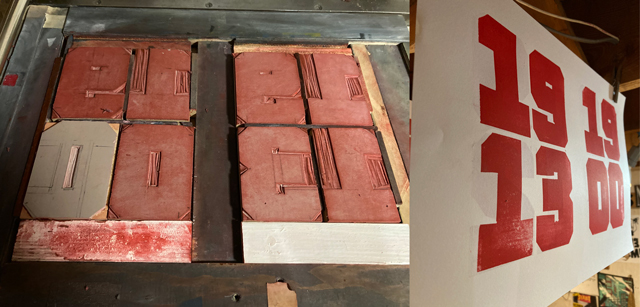 Wanted some fat numerals for a printing project.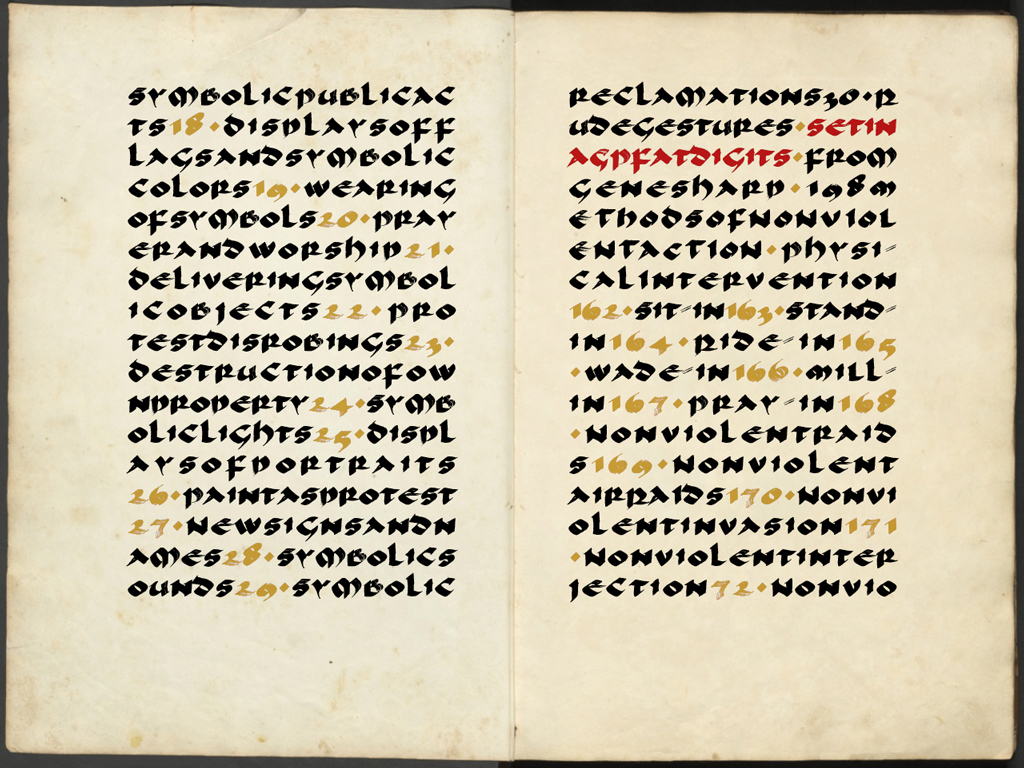 Wrote some fat numerals and then added the uncials to make a typeface.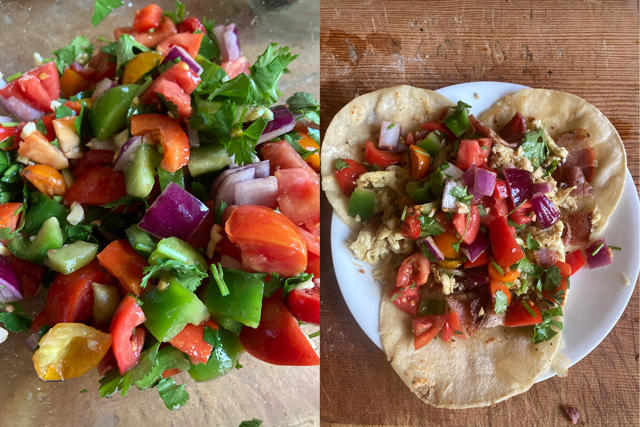 Got a few last tomatoes from the garden to ripen, made
salsa cruda
and had it with scrambled eggs and bacon on fried corn tortillas.