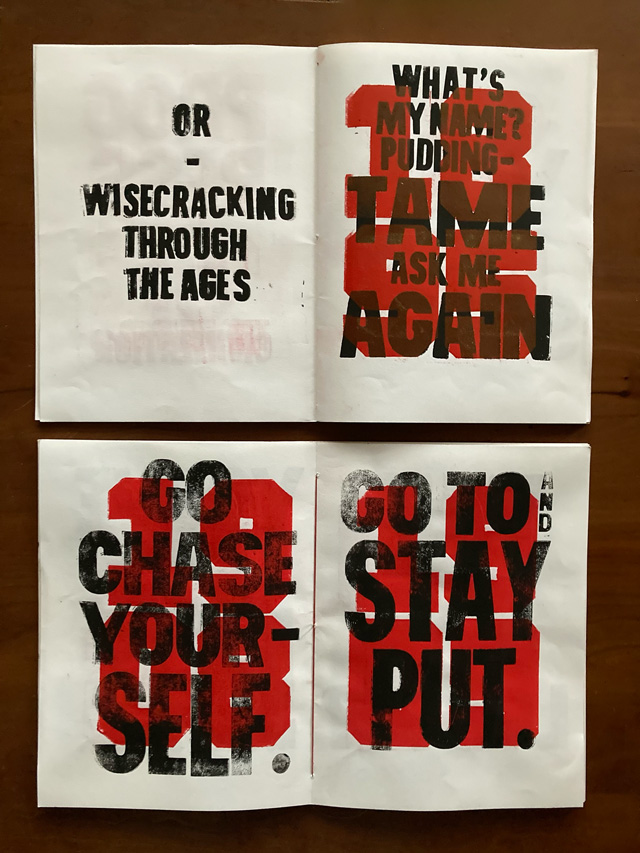 Last printing and binding project of 2022.
Progress of Civilization or Wisecracking through the Ages
a short list from the internet 1895 - 1930 24 pages - letterpress printed and one case and two paper bound.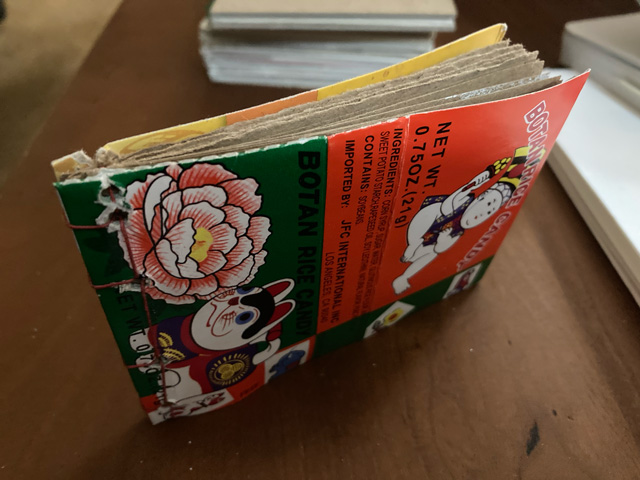 Stab binding scrap paper book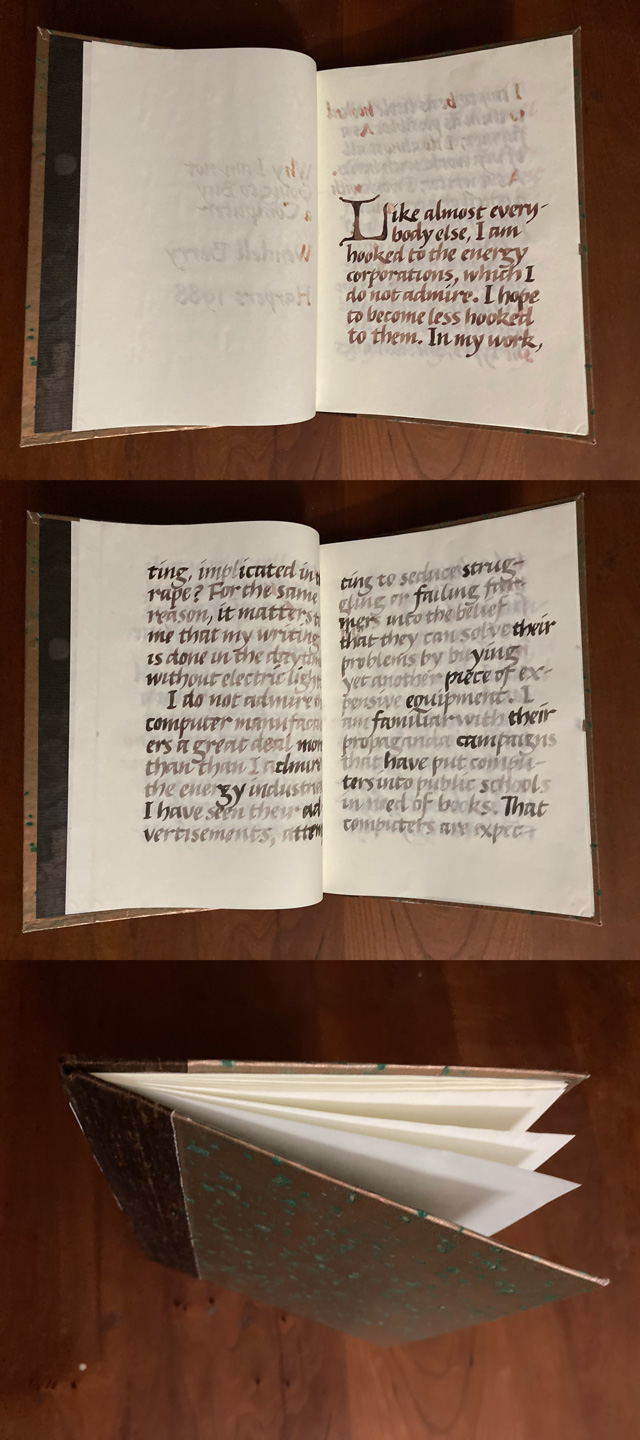 Hand lettered a 1988 Wendell Berry piece from Harpers Magazine -
Why I will not Buy a Computer
on very light Tomoe River Paper, casebound the slim volume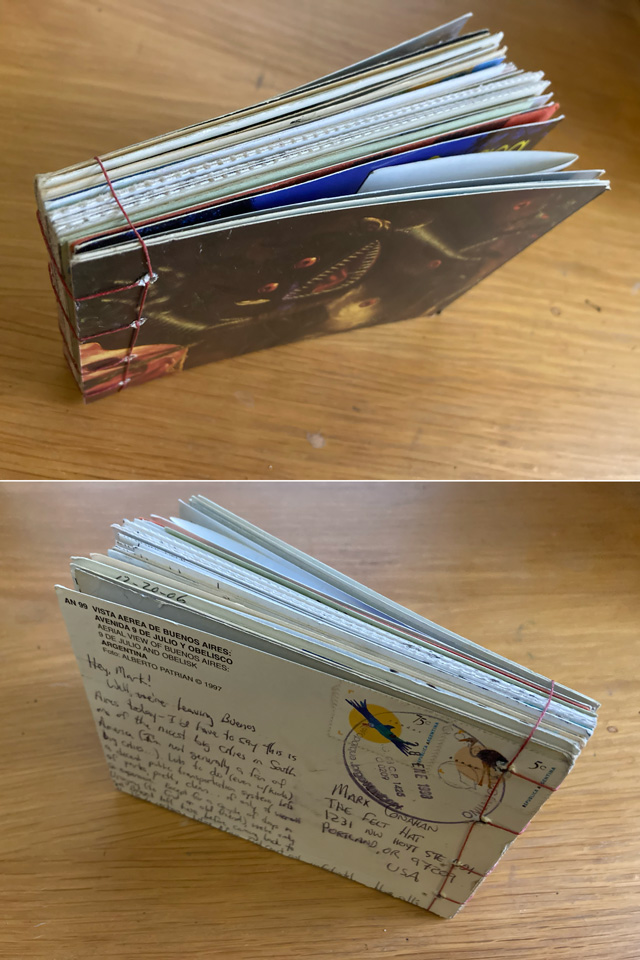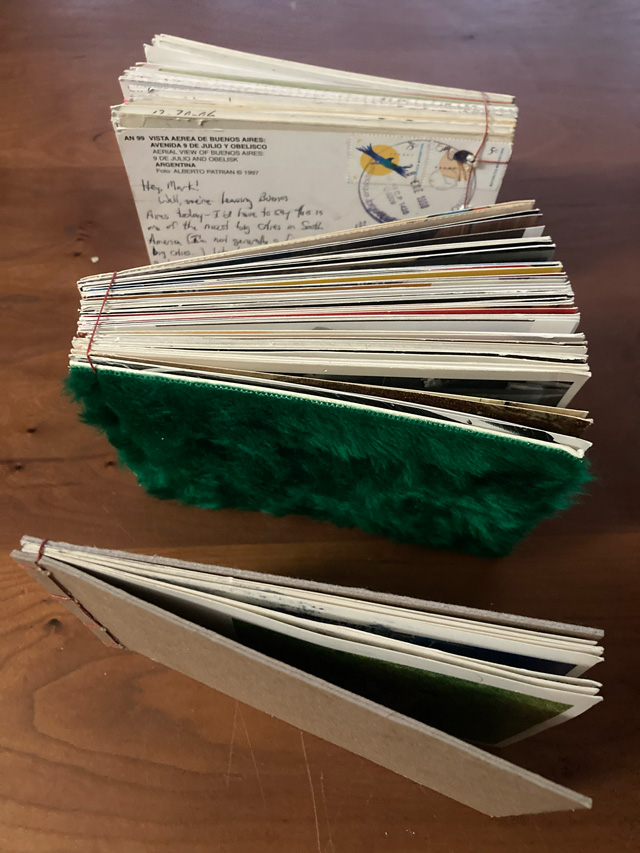 Stab bindings of a stack of postcards I have received and collected over the years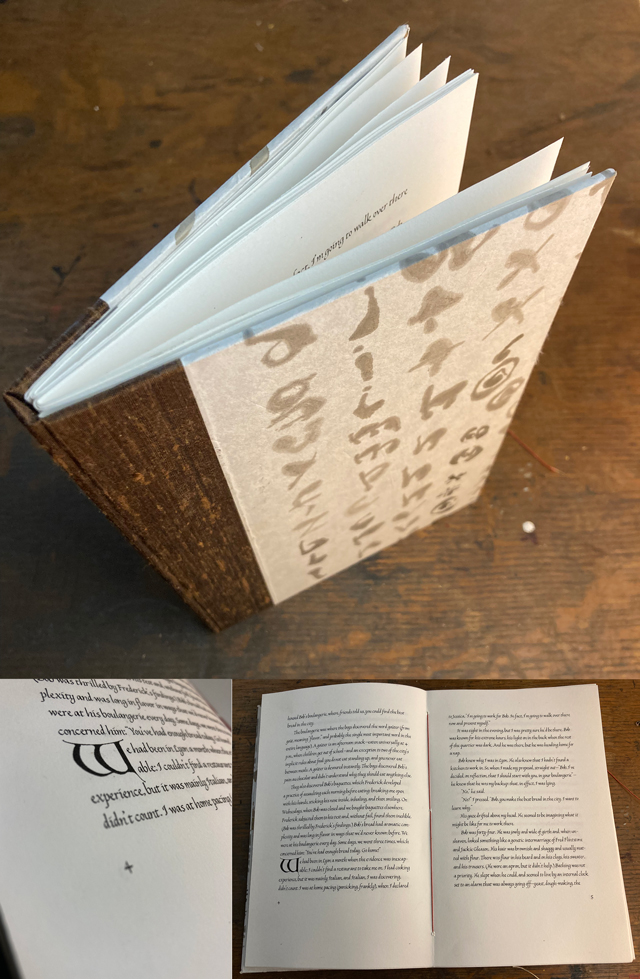 I would much rather read a book than a screen, so if I come across something online that I might want to read again, I set it in one of my typefaces and bind it.
Baking Bread in Lyon
by Bill Buford from
The New Yorker
set in an italic I wrote and made into a font, laserprinted on Mohawk Superfine bright white eggshell, 80# text, 36 pages two-section pamphlet stitched, case bound.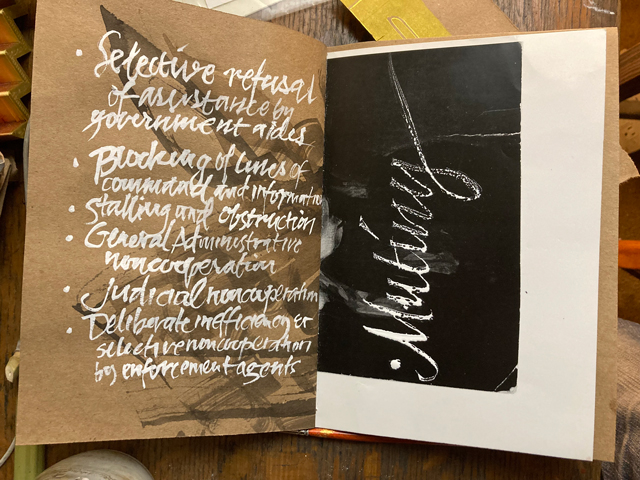 198 Methods of Nonviolent Action
from the Albert Einstein Institution copied into a scrap paper book. 36 pages, 6 x 8.5 inches, pamplet stitch, various styles of pen and brush writing, black and red ink and white gouache.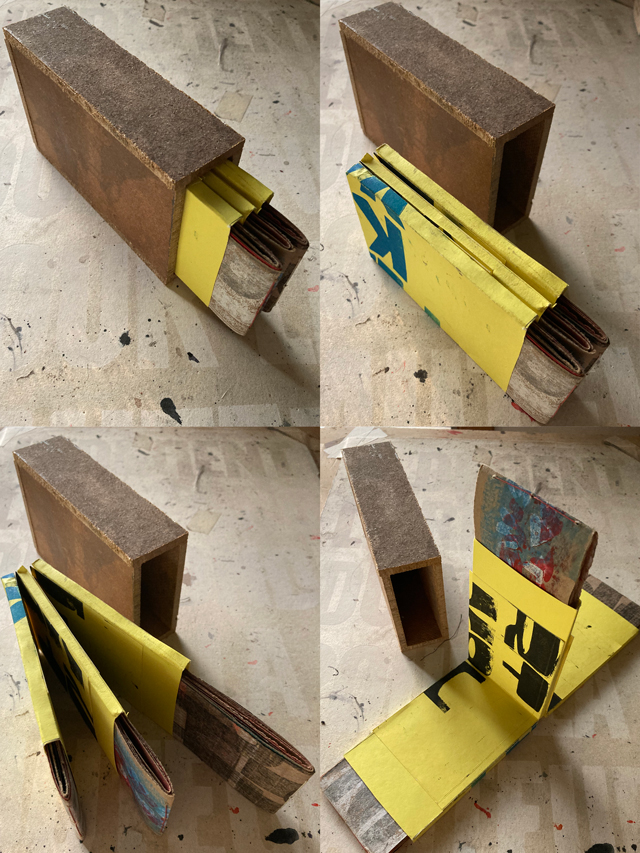 another model copied from the internet. A hinged triple slipcase and a box from scrap masonite.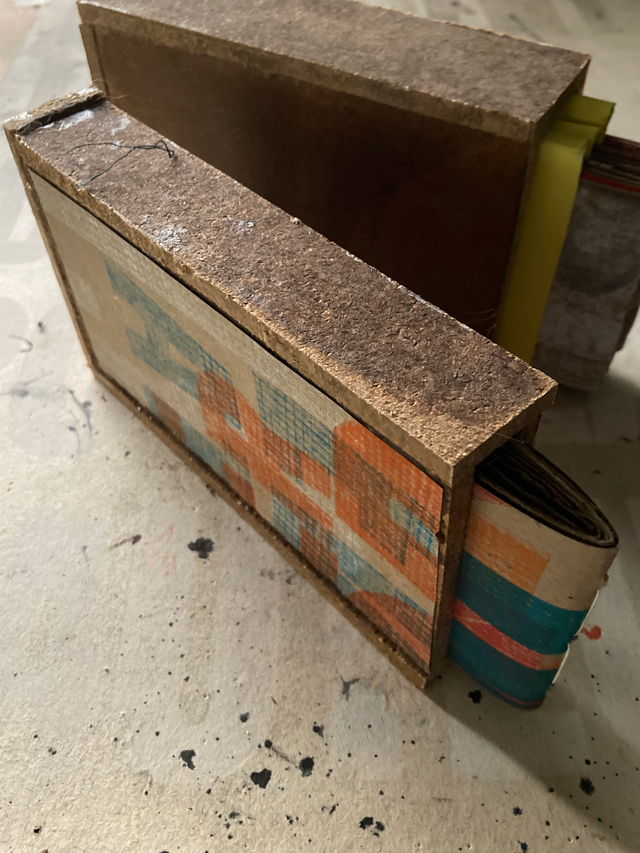 and a single box made from pieces I cut too small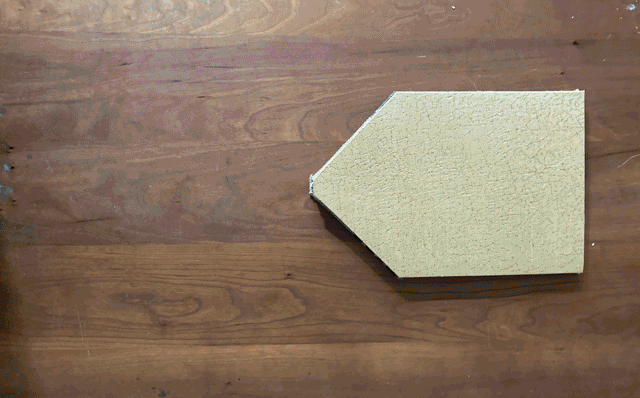 related prints about skateboarding and baking. Turkish map fold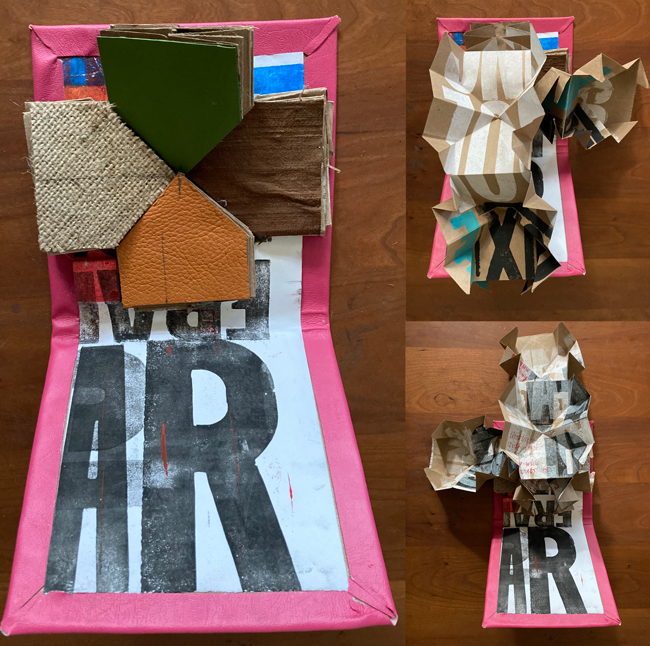 four quadruple turkish map fold pages with cover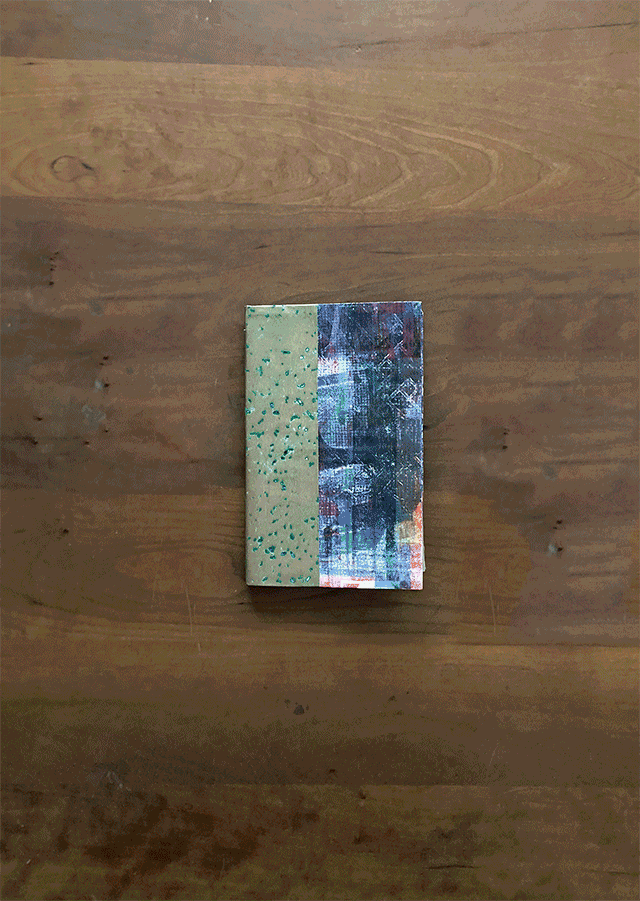 a trio of posters folded in ninths and bound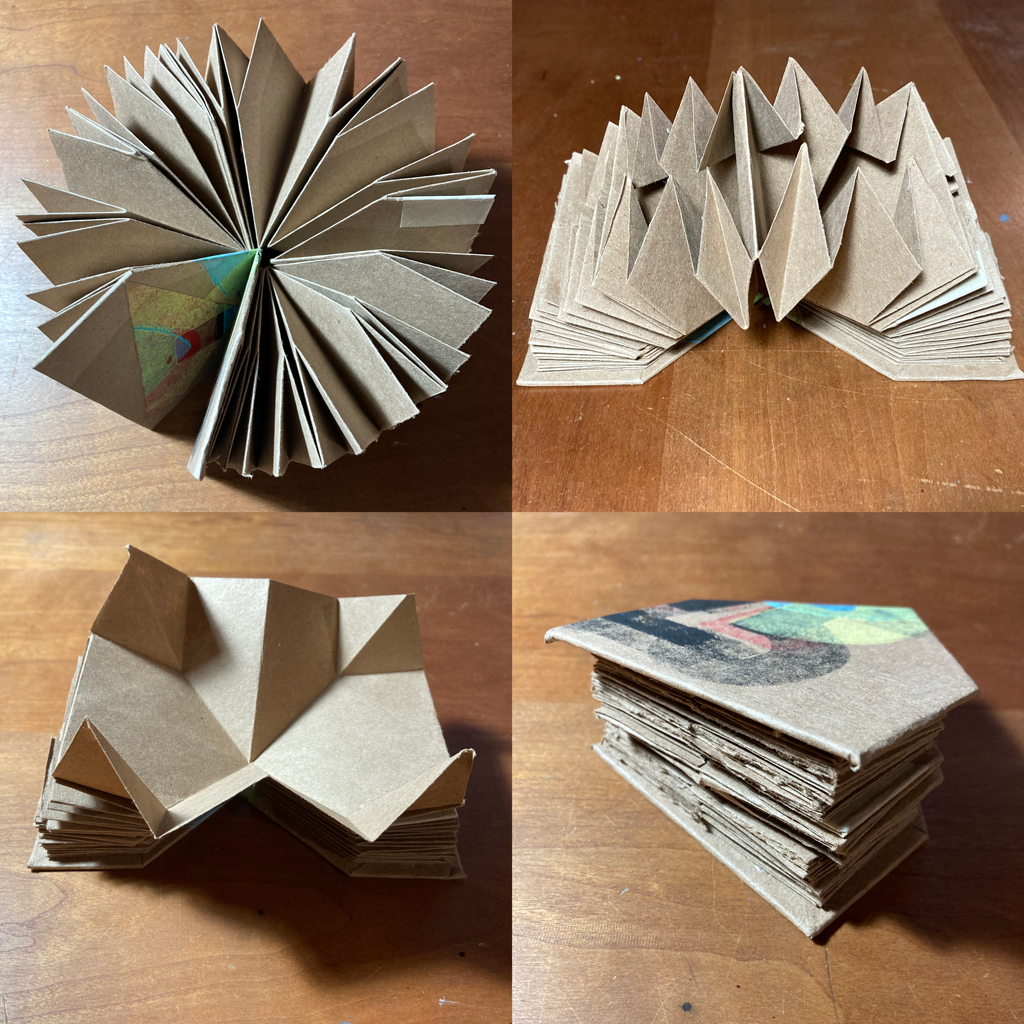 three quadruple turkish map fold pages pasted back to back with covers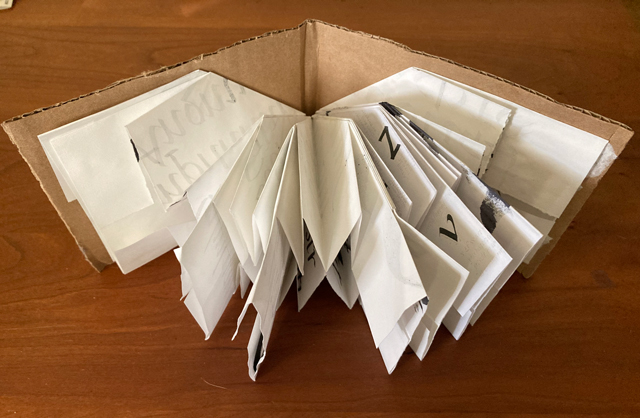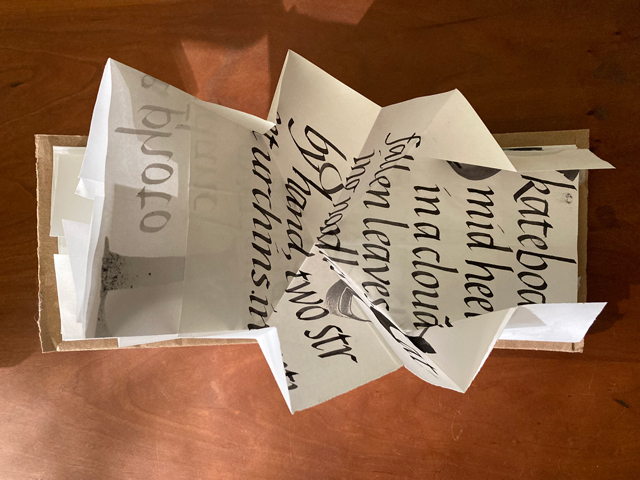 Glued up several Turkish Map folded calligraphy practice pages in a cover made of scavenced corrugated cardboard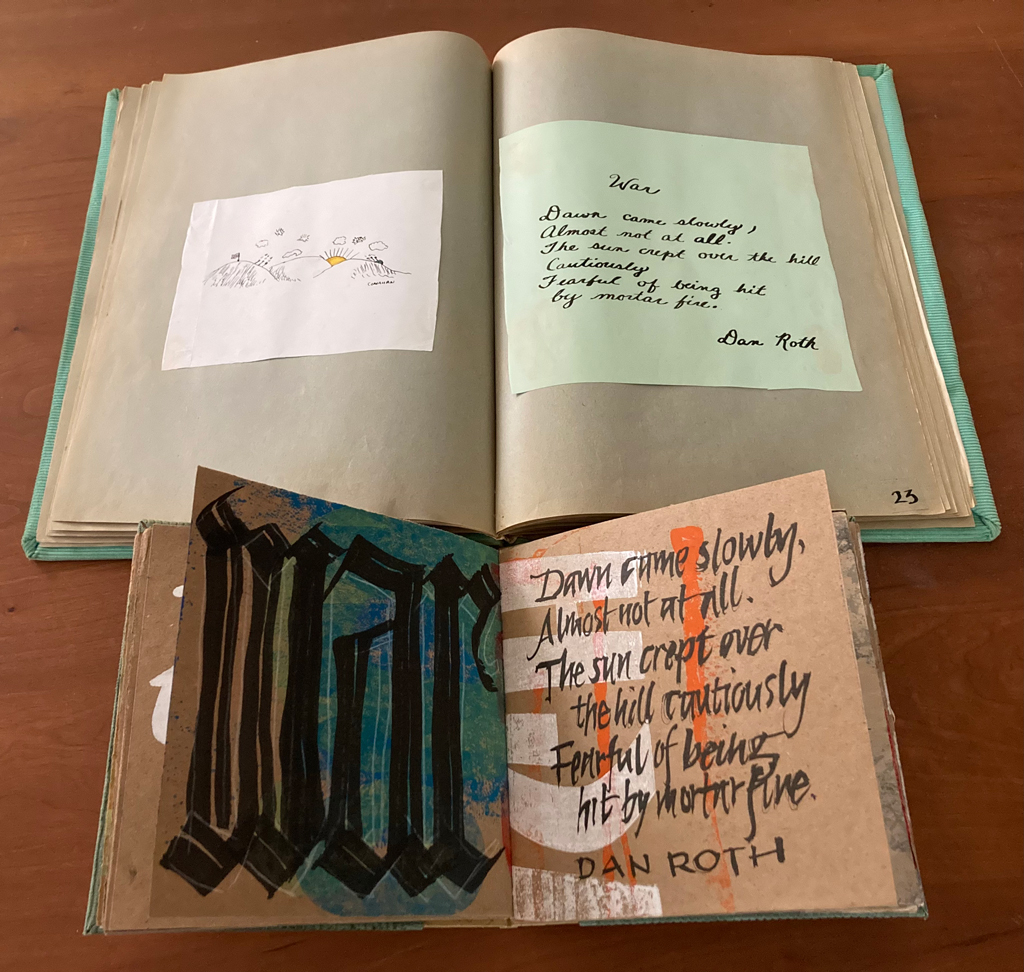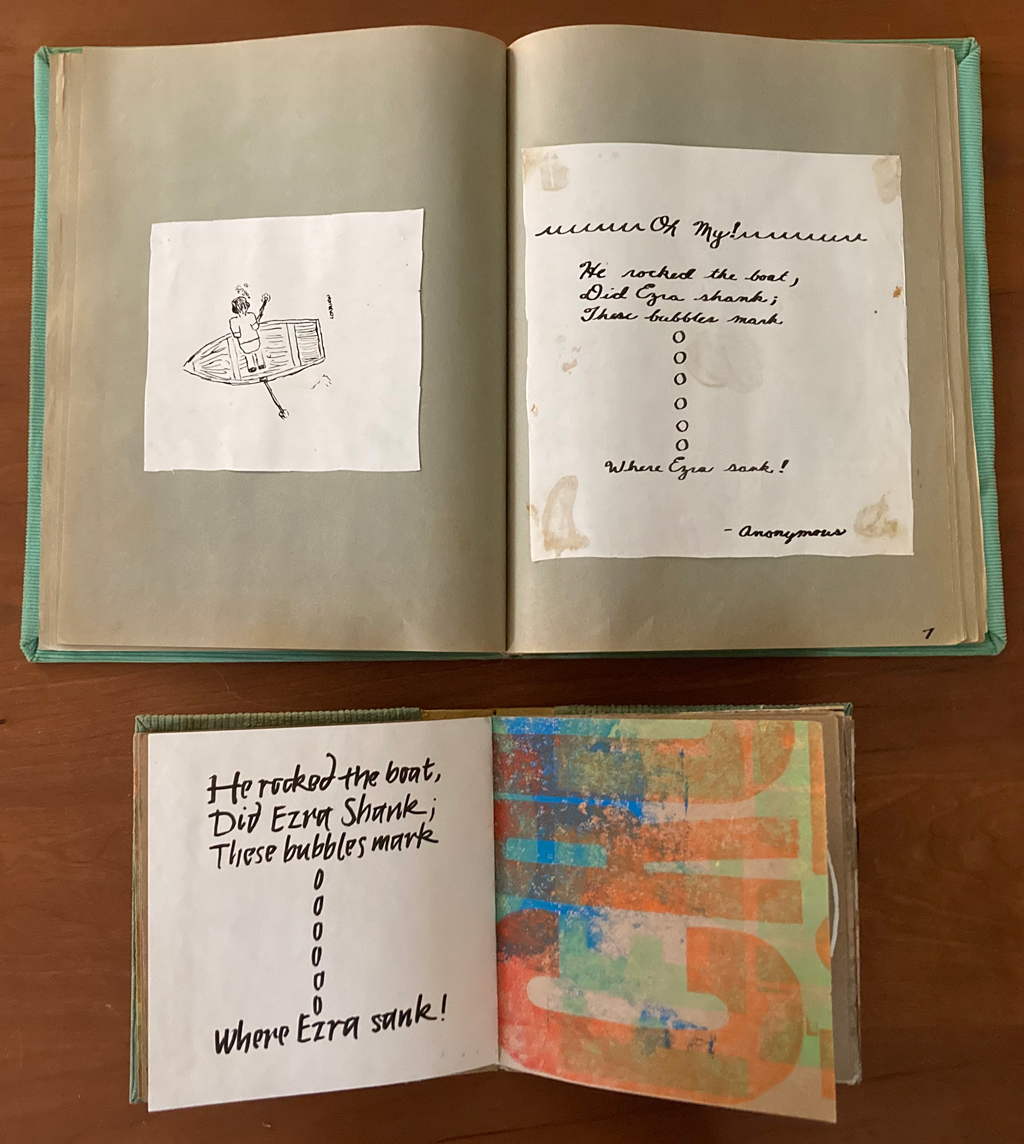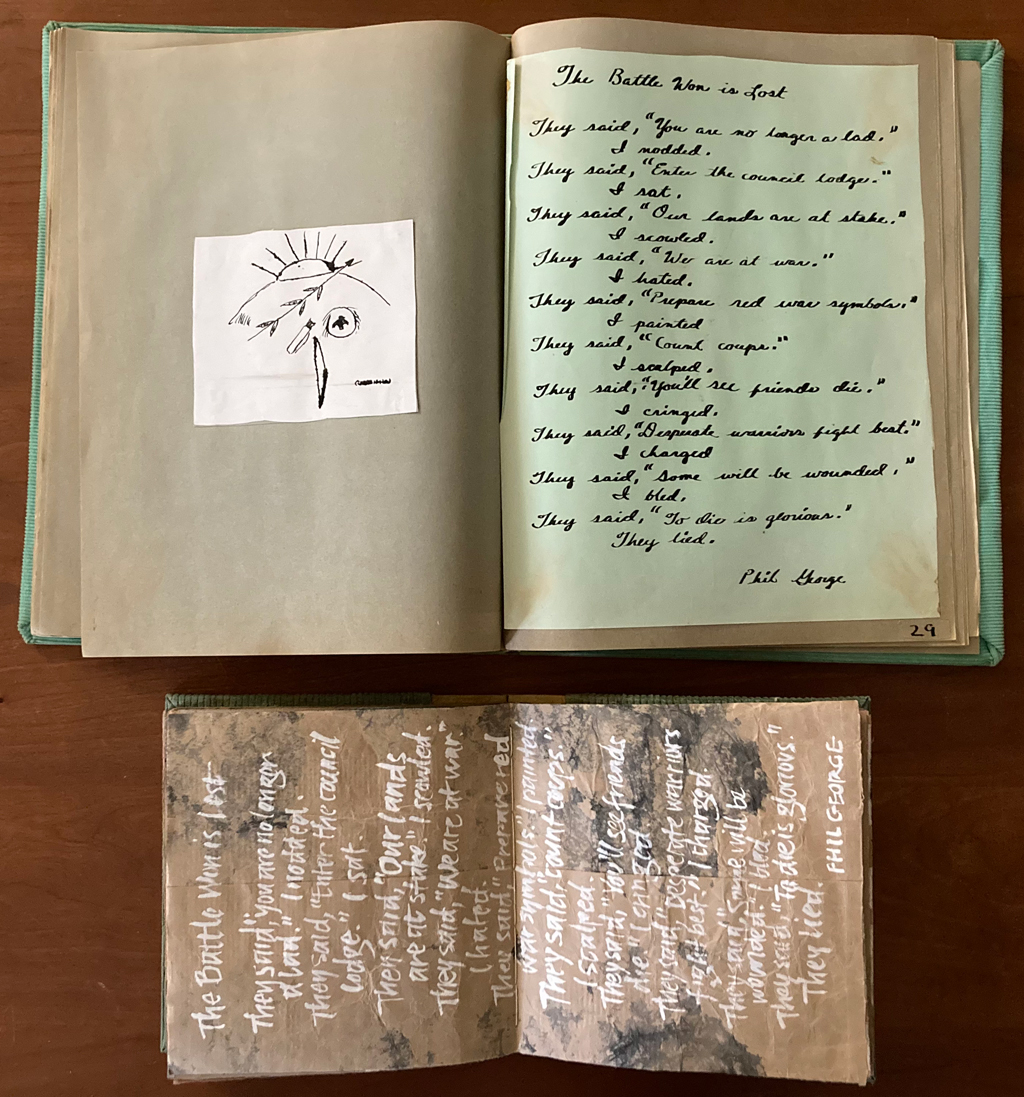 Redid a book I made as a school project in 1973, My Favorite Poems' handwritten and illustrated' bound with rubber cement and staples' covered in baggy turquoise corduroy. New version is 6x6 inches taking inspiration from Sister Corita's I Believe In ... series. With cut-up letterpress prints brush lettered in black and white, sewn on cords case bound. I tried to match the corduroy.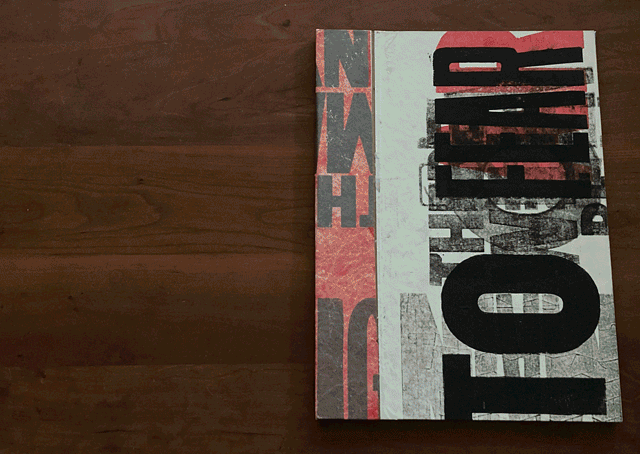 Paraphrasing a passage from
Interface
by Stephen Bury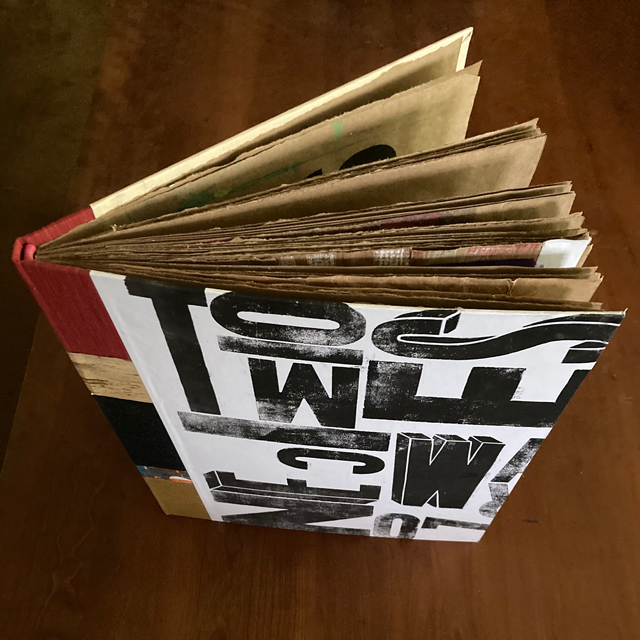 25 letterpress posters drum-leaf binding 12x15 inches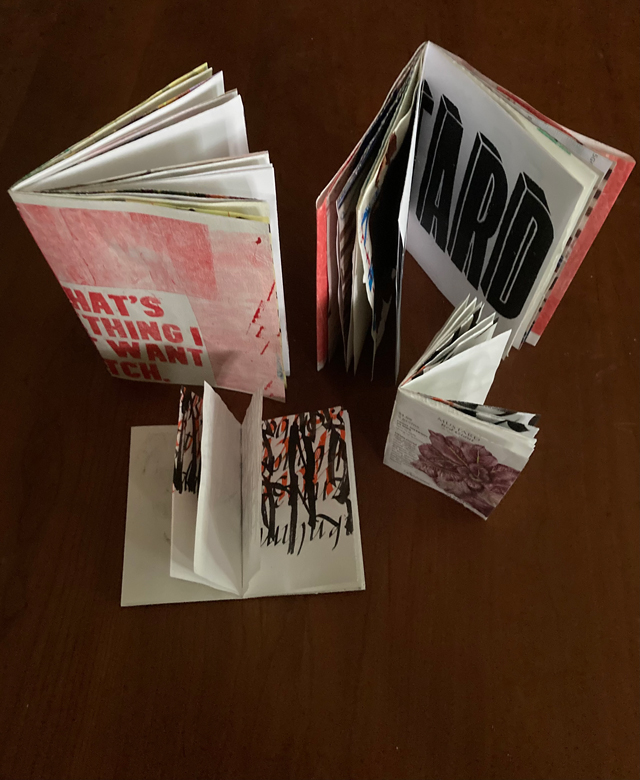 pamphlet-sewn studio scrap notebooks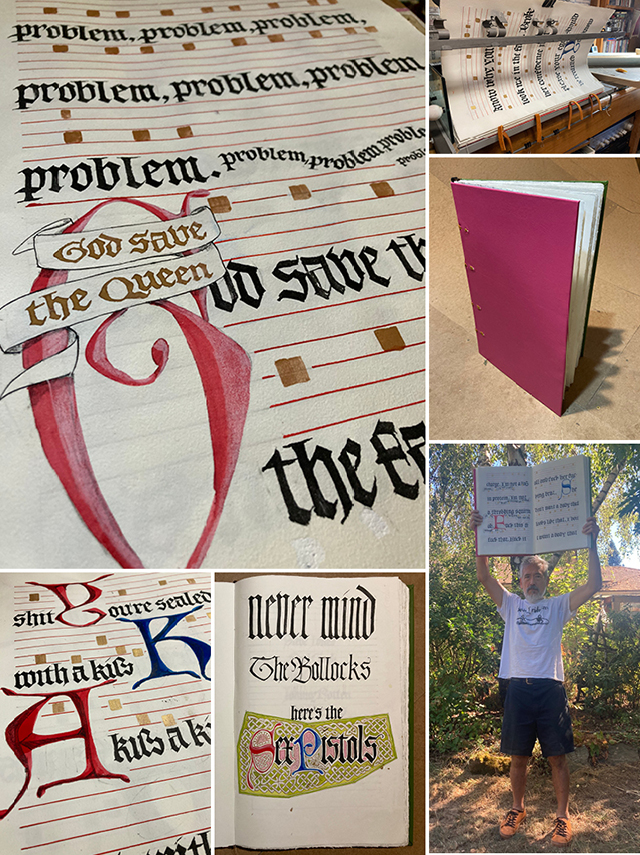 Finished binding this project today. Started writing the Lyrics to
Never Mind the Bollocks Here's the Sex Pistols
almost five months ago. Sumi Ink' gouache and pencils on Arches text. 13 x 20 inches sewn on deerskin split thongs, laced into birch ply boards covered with Green and Pink vinyl with black rubber spine covering, 132 pages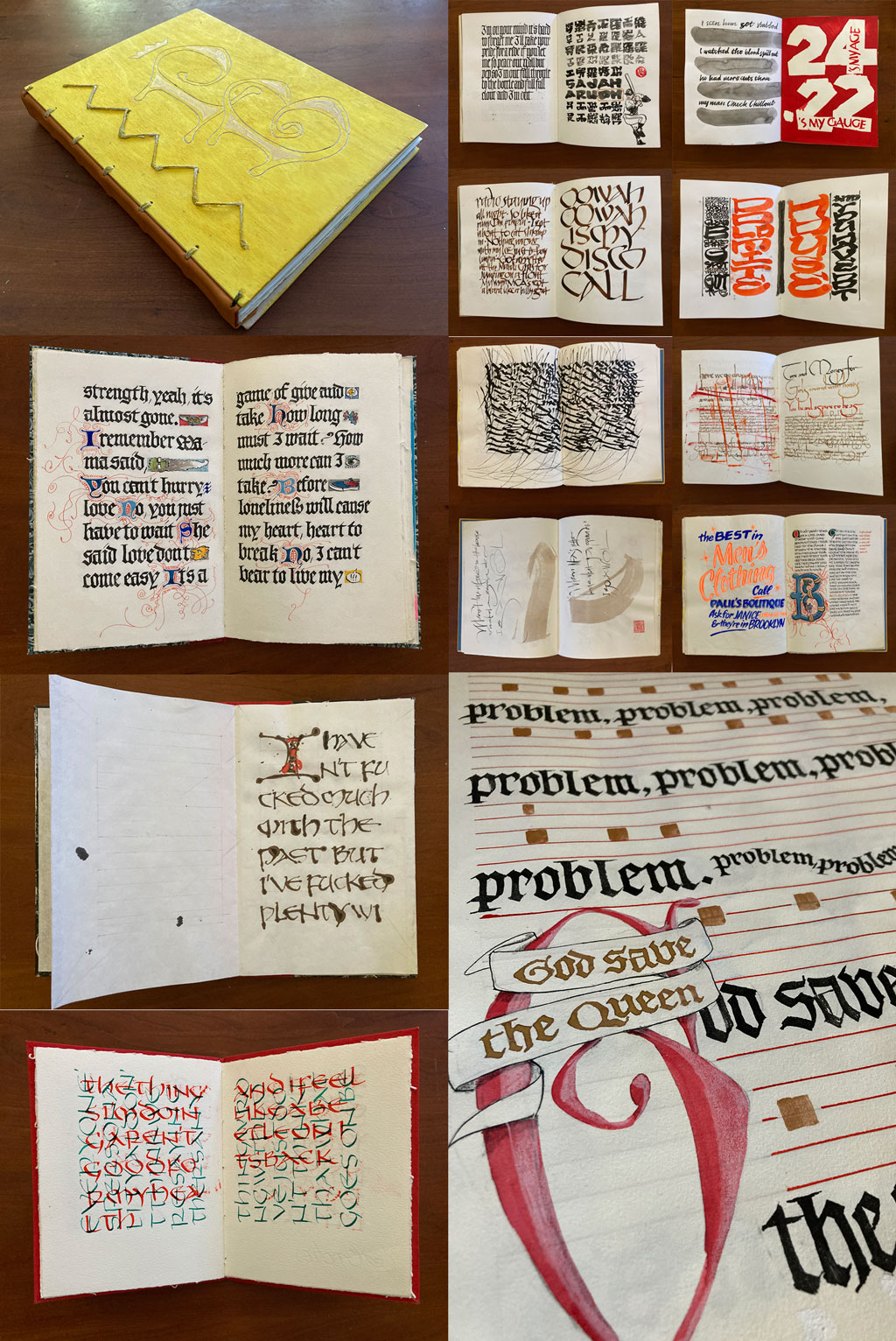 Saw a
call for submissions
of "projects based on your favorite song." Who has one favorite song? I have done several calligraphy and bookbinding projects based on music.
Paul's Boutique
lyrics' Supremes
Can't Hurry Love'
Patti Smith
Babelogue
Gang Of Four
Anthrax
and most recently a 13 x 20 blackletter hymnal-style
Never Mind The Bollocks Here's the Sex Pistols
lyrics that I haven't bound yet.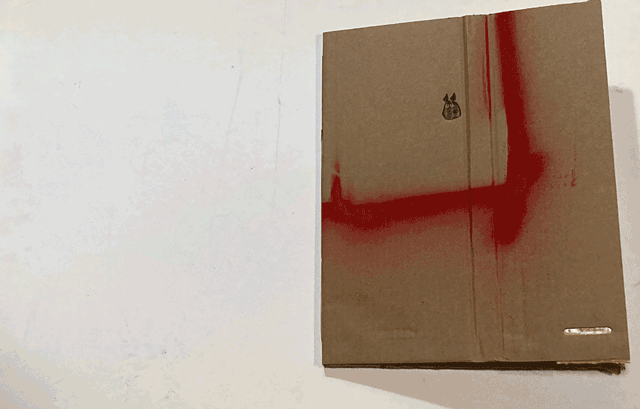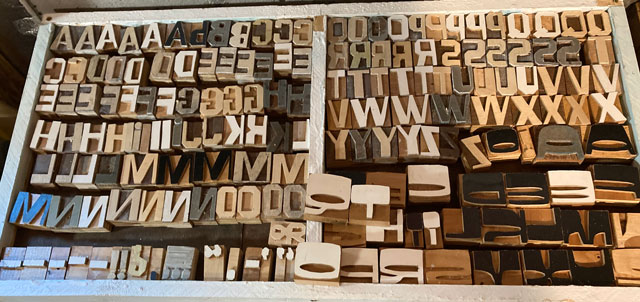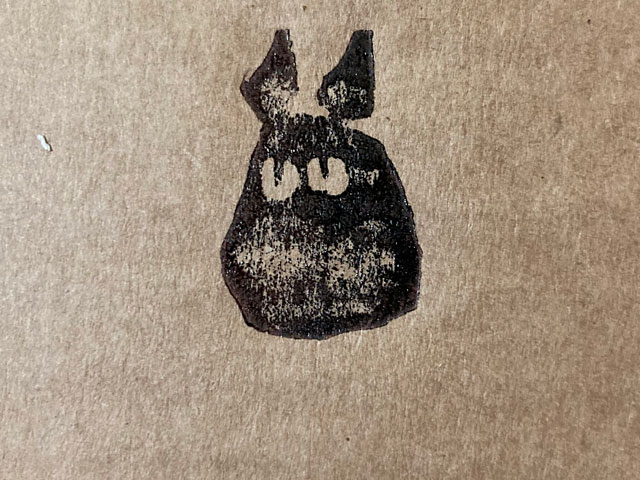 Letterpress book 12 x 15 inches, Handmade woodtype featuring a quotation from Hayao Miyazaski -
What Takei Sanseido Means To Me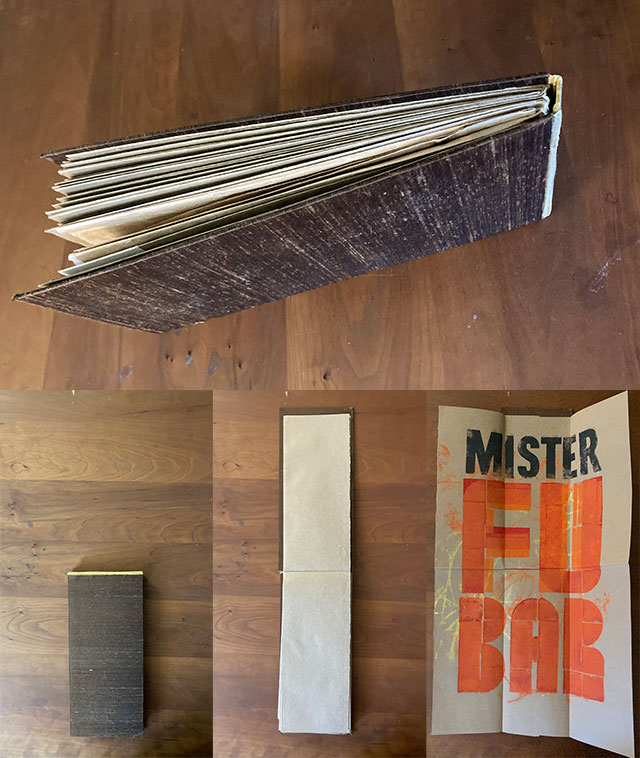 Twelve 15 x 24 inch letterpress posters map folded and bound into a twelve by five inch book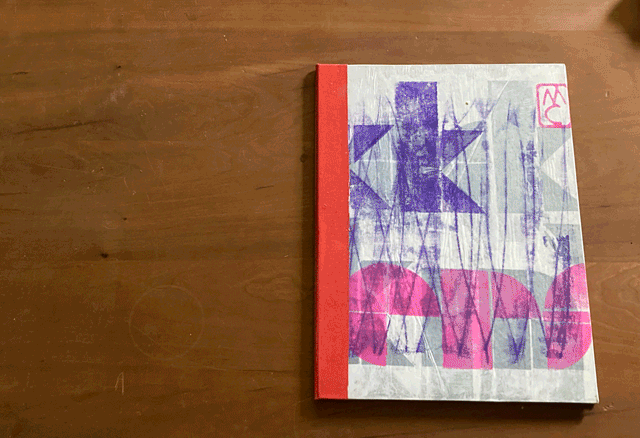 Letterpress nine by twelve inches book excerpt from
Virtual Light,
by William Gibson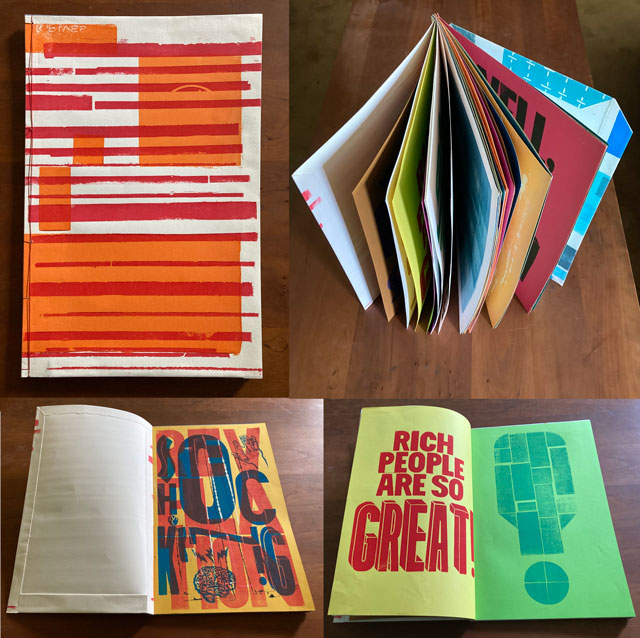 25 sheets plus cover letterpress posters stab binding twelve and a half by nineteen inches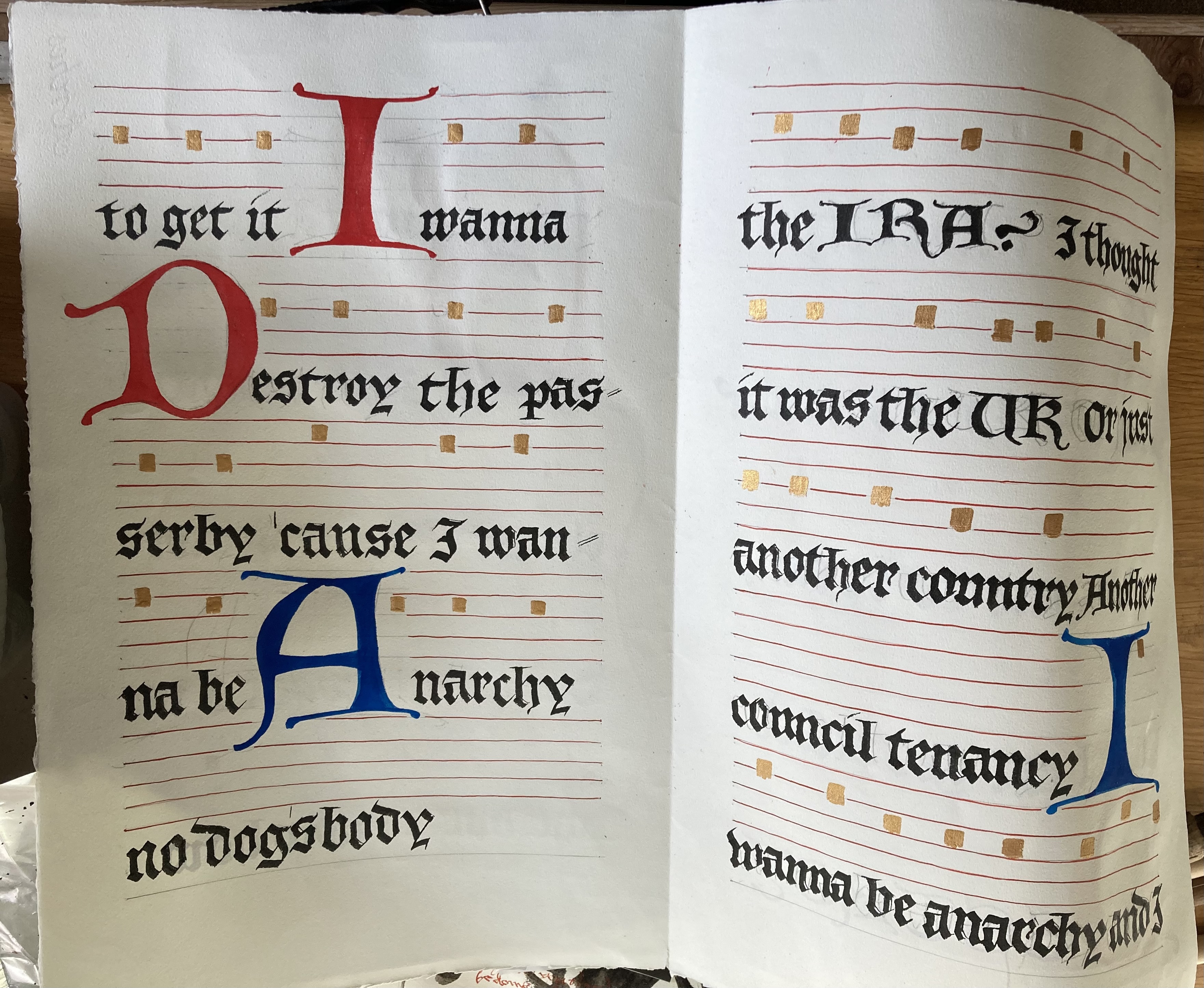 Recent project Missal style lyrics to Sex Pistols album 12.75 x 20 inches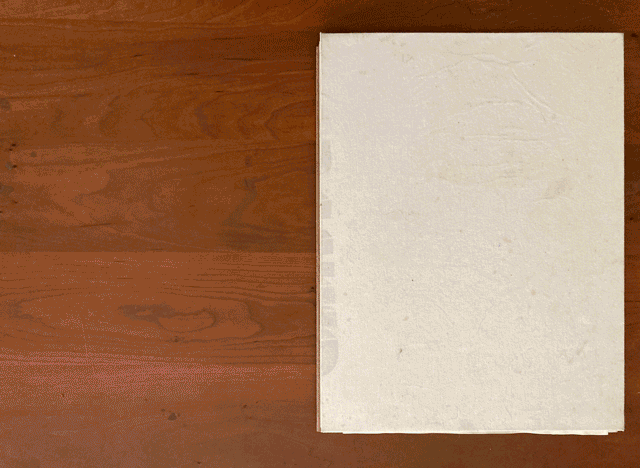 Accordion-fold binding of letterpress prints. t-shirt fabric covered boards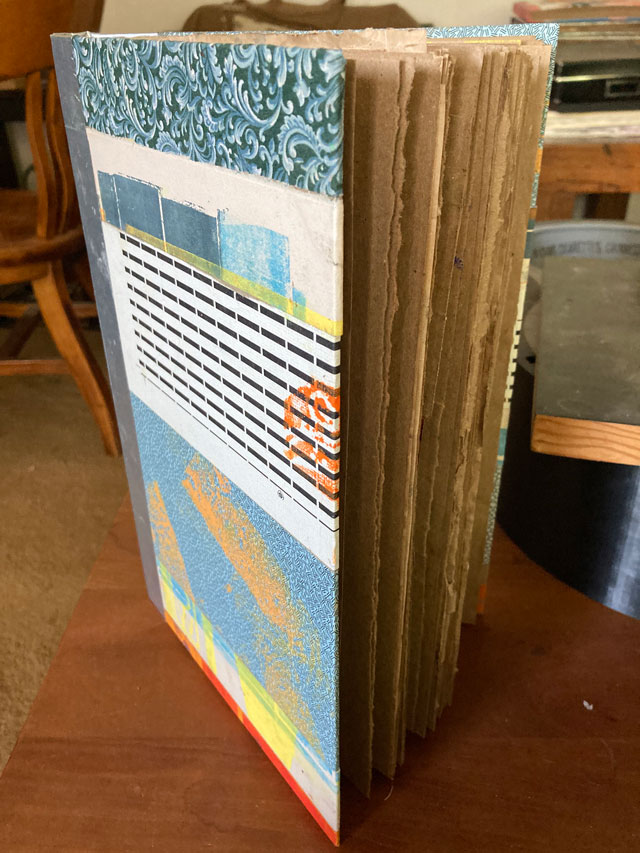 20 more 15 x 24 inch letterpress posters folded drum leaf binding eight by twelve and a half inches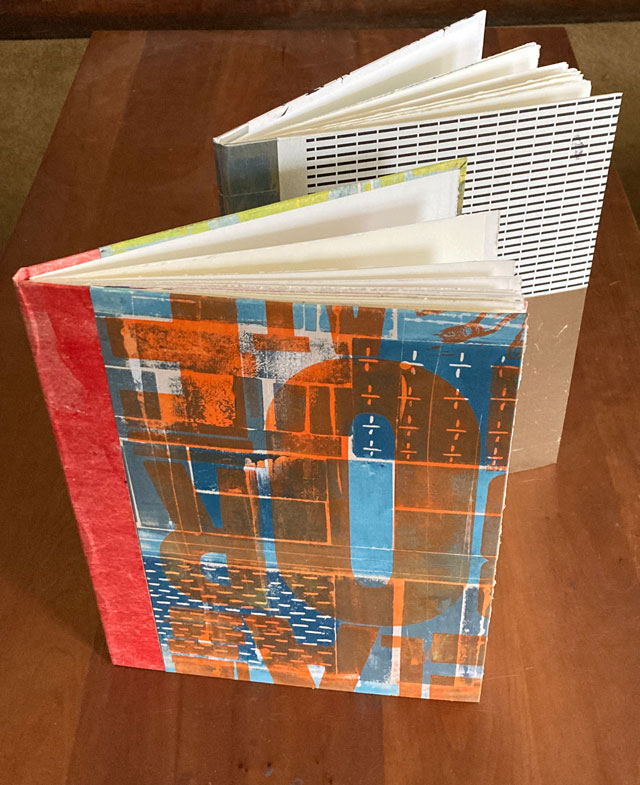 2 books eleven by fifteen inches - drum leaf binding - ten letterpress poster each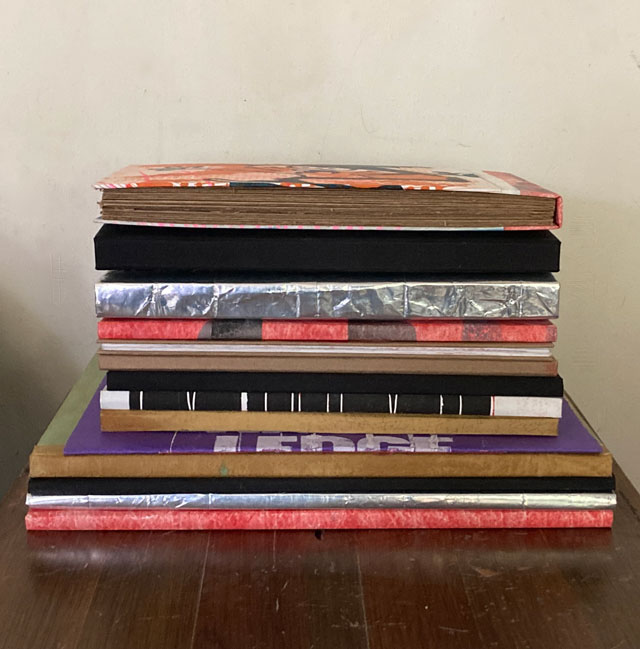 Binding the 356 posters I made last year - 14 volumes so far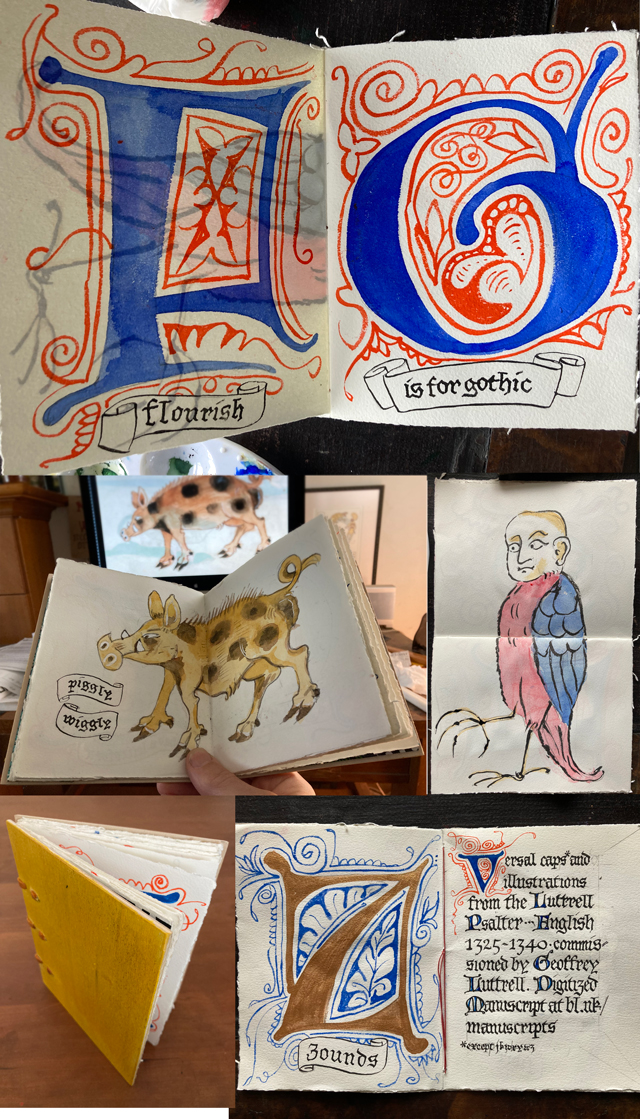 copies of versal caps from the Luttrell Psalter with illustrations 5 x 6.25 inches Sewn on deerskin cords, birch ply cover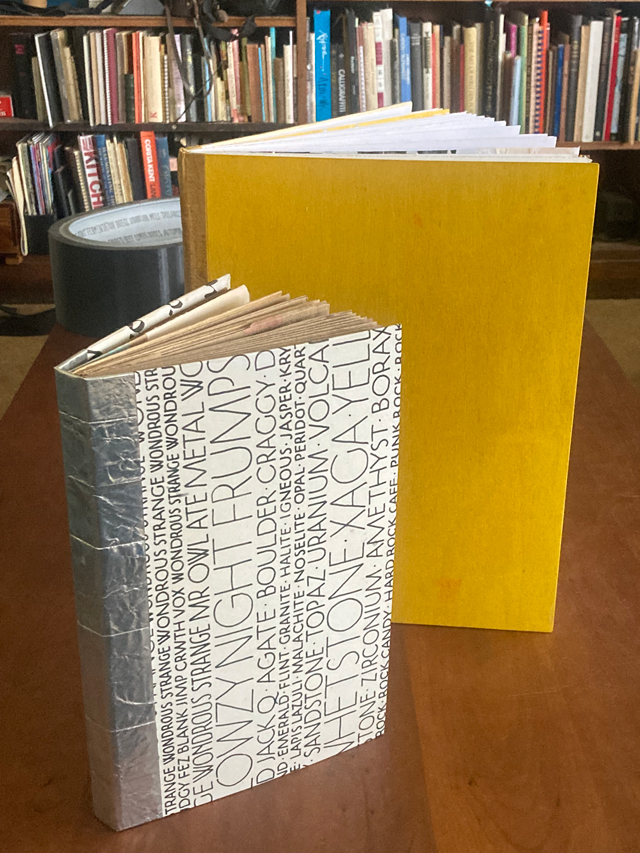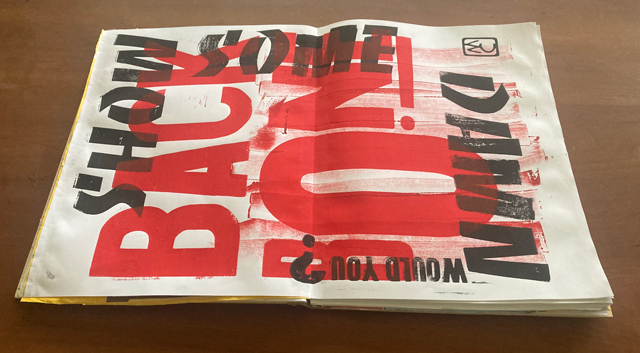 Drum leaf bindings 7.5 x 12 inch (15 x 24 in posters cover wrapped with inside out coffee bags and calligraphy practice sheets) and 11 x 15 inches (15 x 22 inch letterpress printed posters - turmeric stained birch ply covers)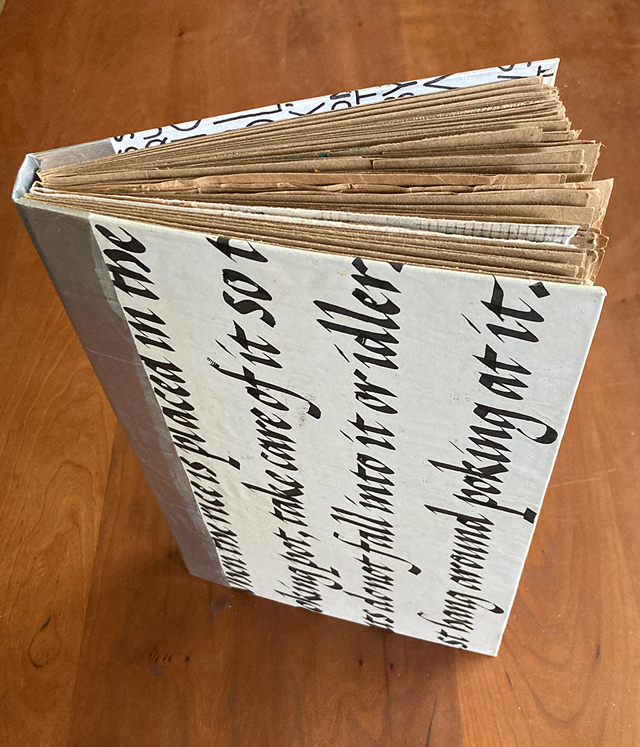 Fold out drum leaf binding of eighteen 15 x 24 in letterpress printed posters - 7.5 x 12 inches - cover wrapped with calligraphy practice sheets' deerskin spine wrap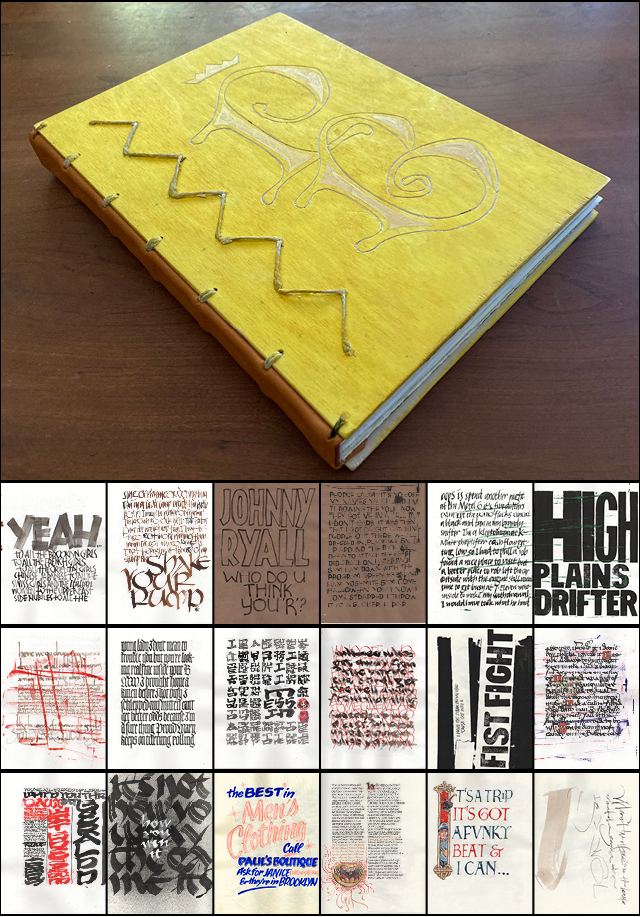 Paul's Boutique Lyrics with each song in a different style' sewn on cords laced through turmeric stained birch ply covers 9 x 12 inches, 150 pages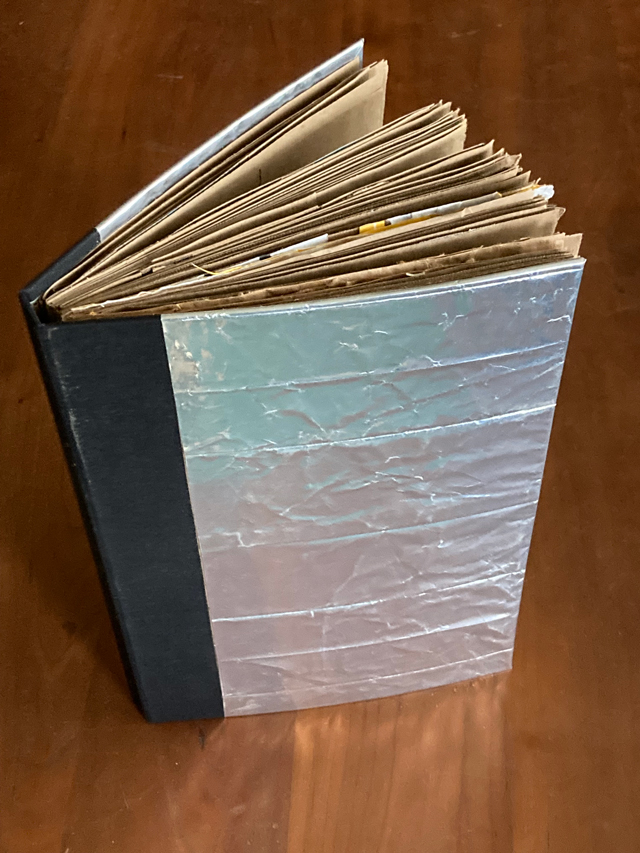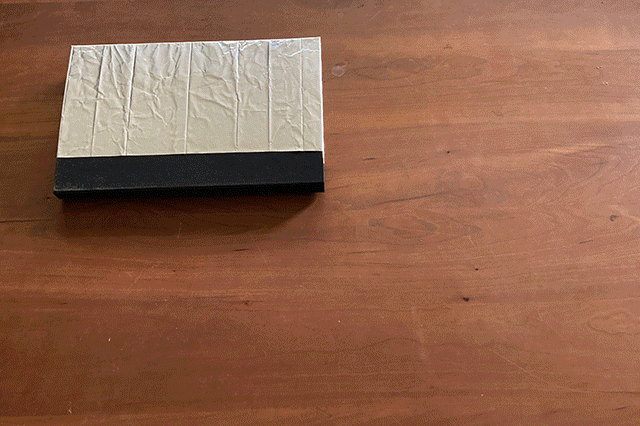 Fold out drum leaf binding of sixteen 15 x 24 in letterpress printed posters - 7.5 x 12 inches - cover wrapped with inside out coffee bags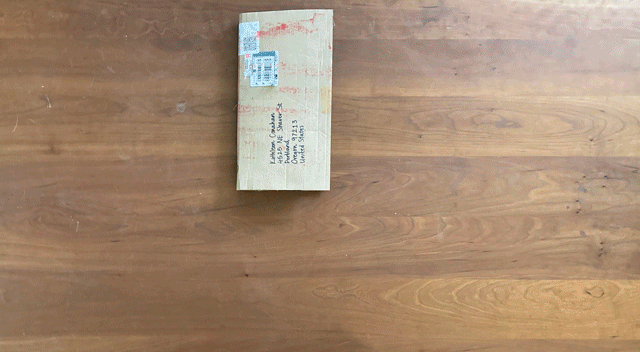 single sheet book, recycled cardboard envelope cover 7 x 13 inches closed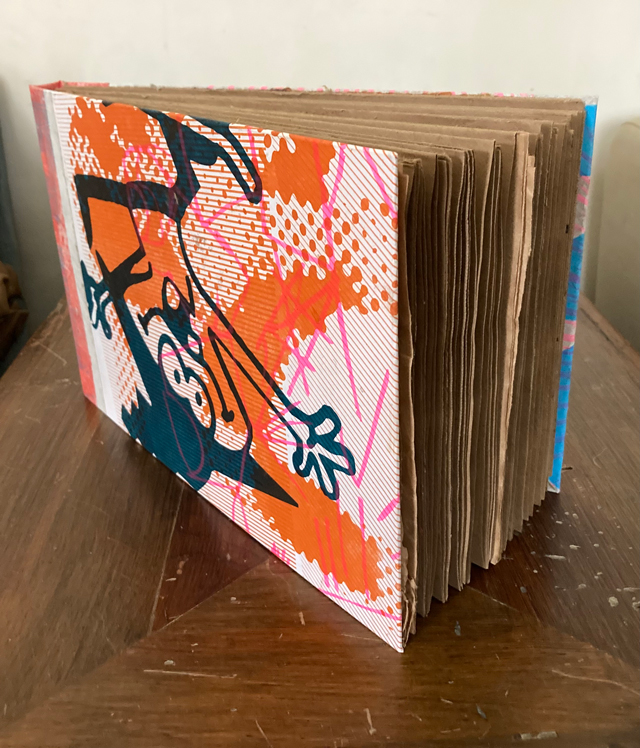 Fold out drum leaf binding of twenty 24 x 15 inch letterpress printed posters - 12 x 7.5 inches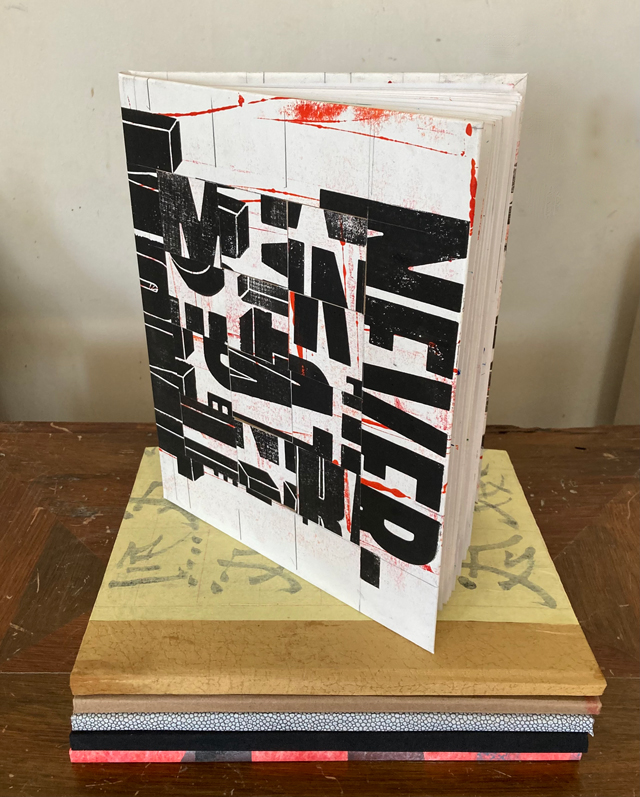 Sixth Drum leaf bound volume of 15 posters - the last of the 12x18 stuff from last year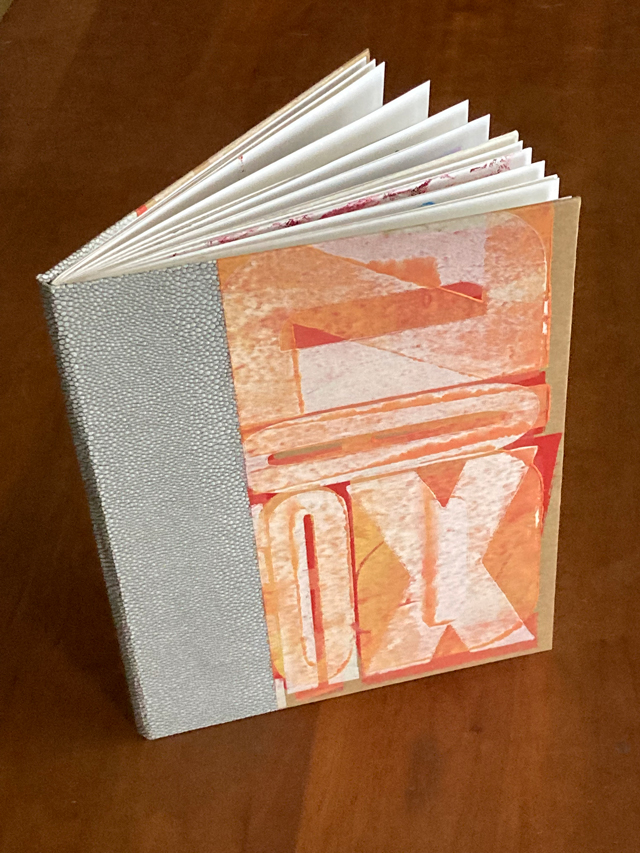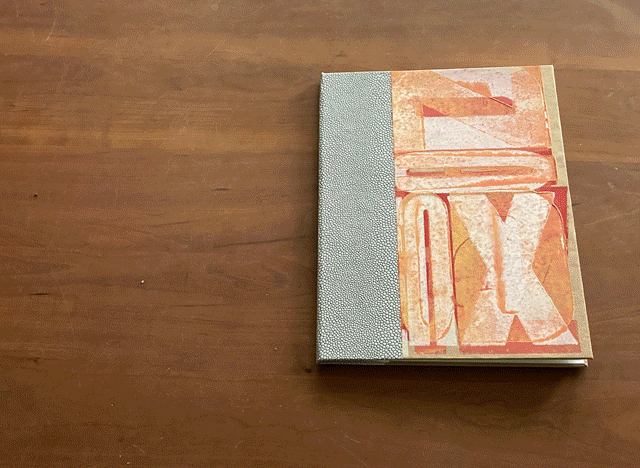 Drum binding of 13 letterpress prints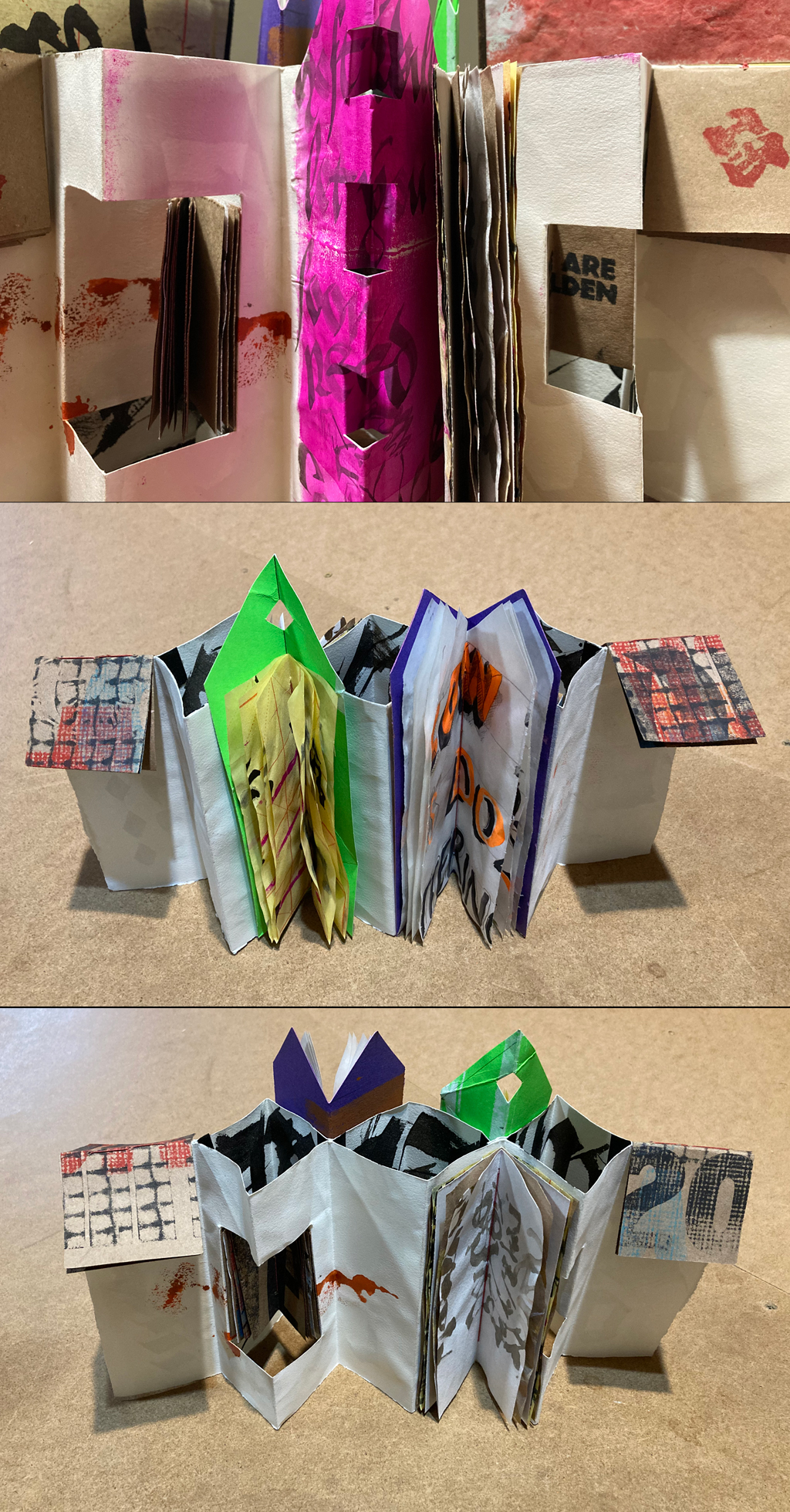 Anita Bigelow's Genizah book structureGenizah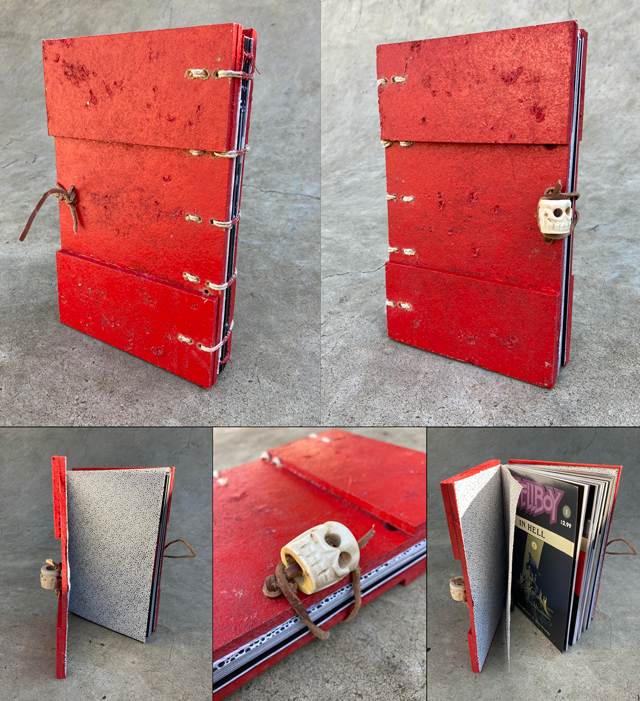 Custom binding-Hellboy in Hell 10 issue comicbook series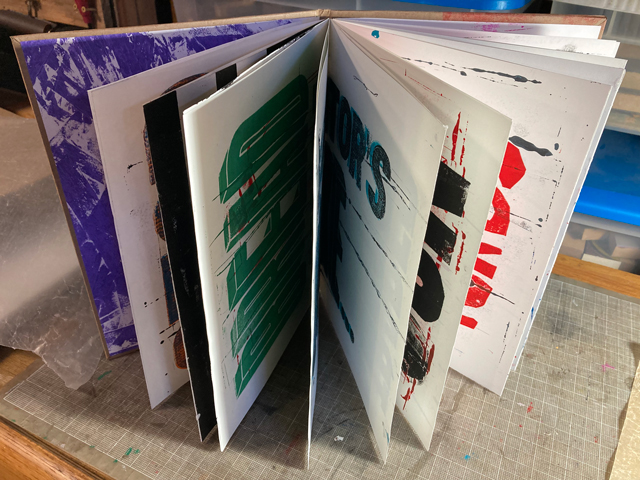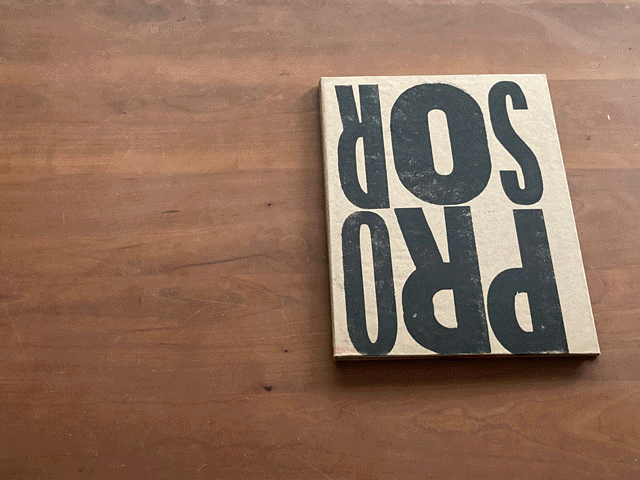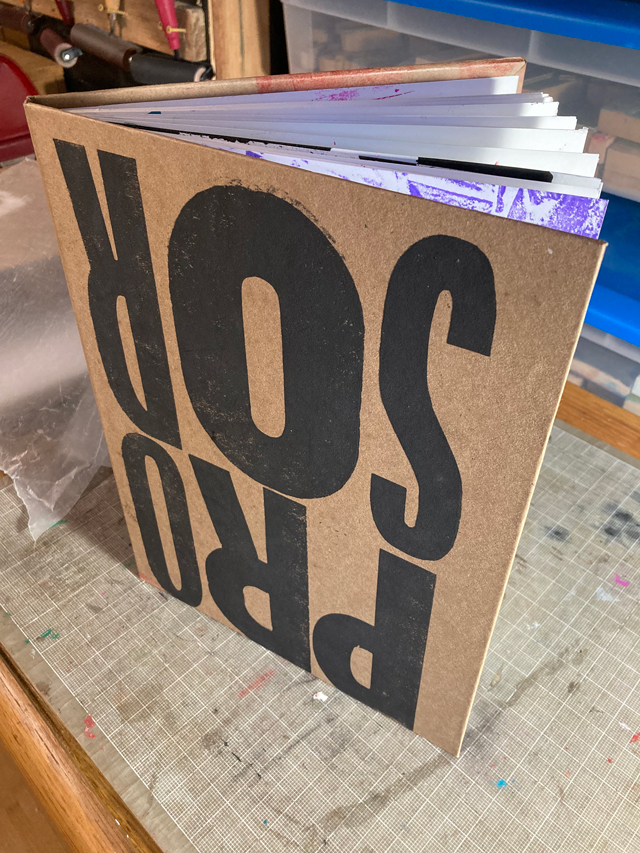 Drum binding of 11 letterpress prints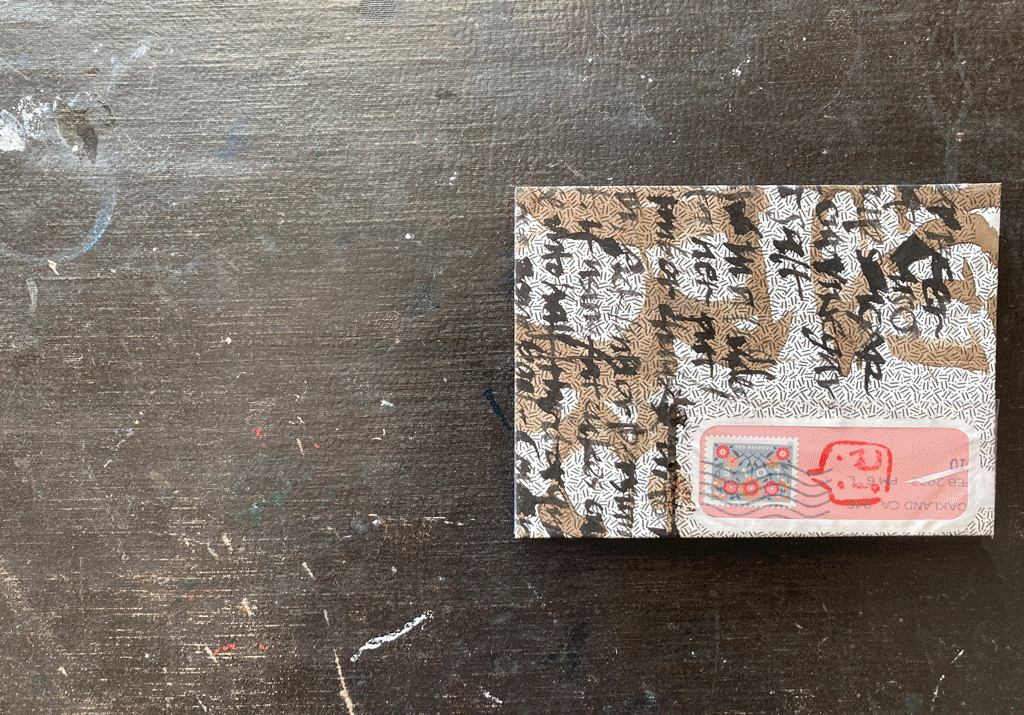 Turkish map fold with covers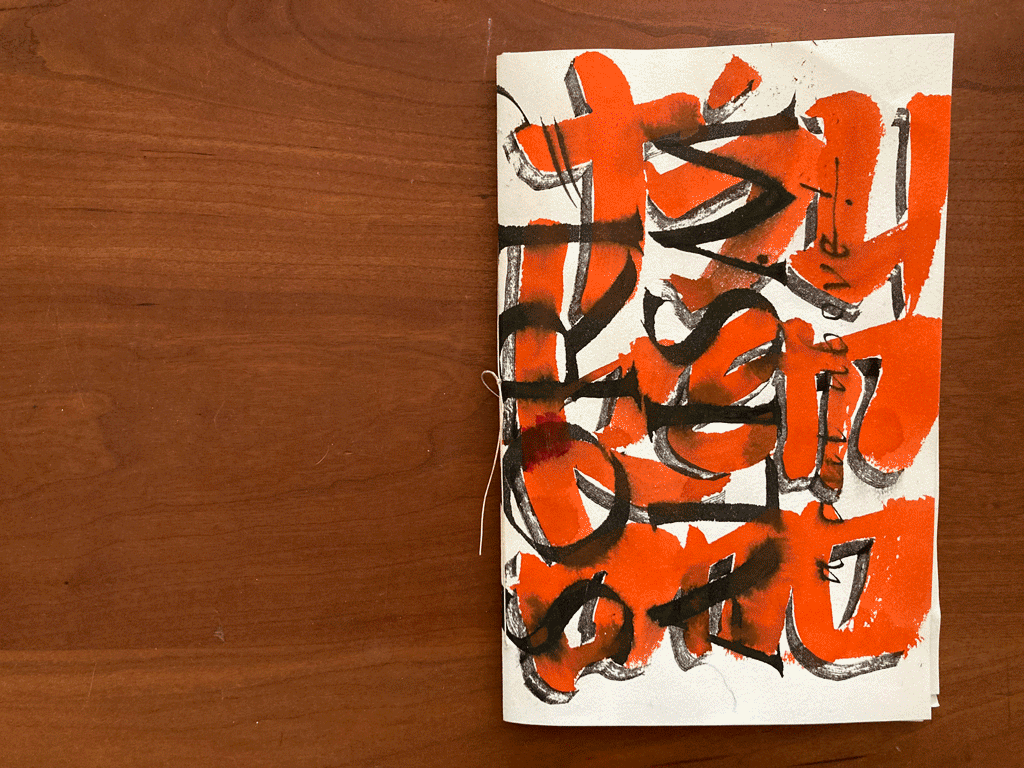 Mom's Tsukemono recipe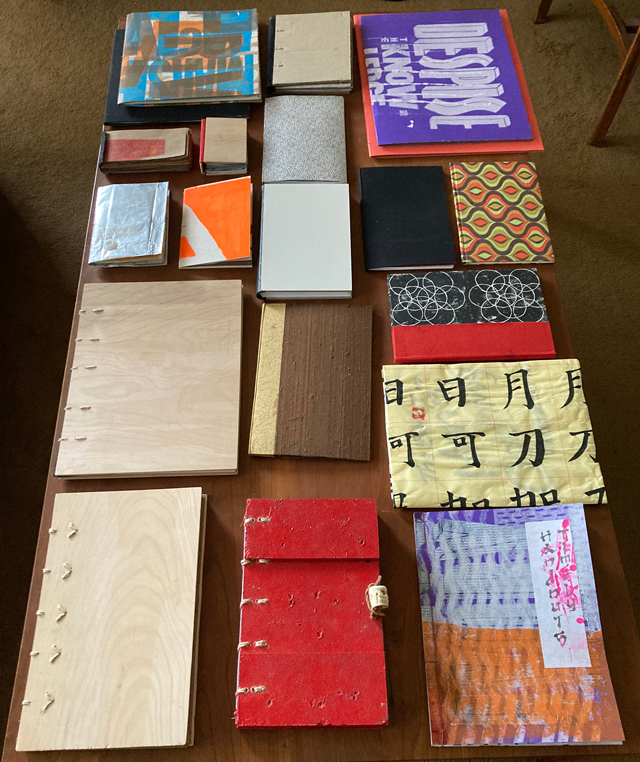 Practicing bookbinding this year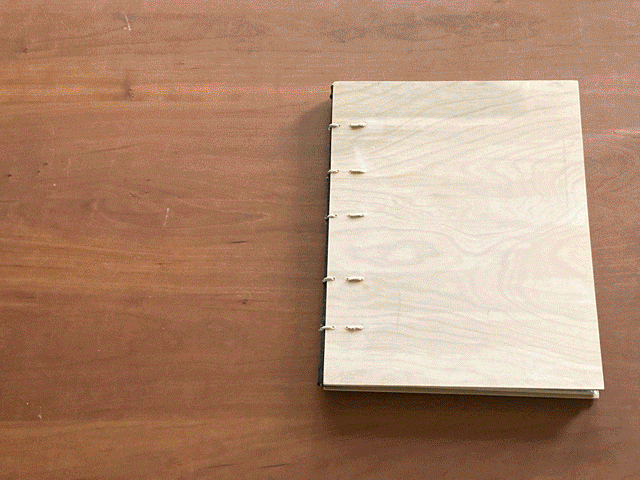 THINGS I LOVED - pamphlet stitched letterpress prints - 9.625 x 12.5 inches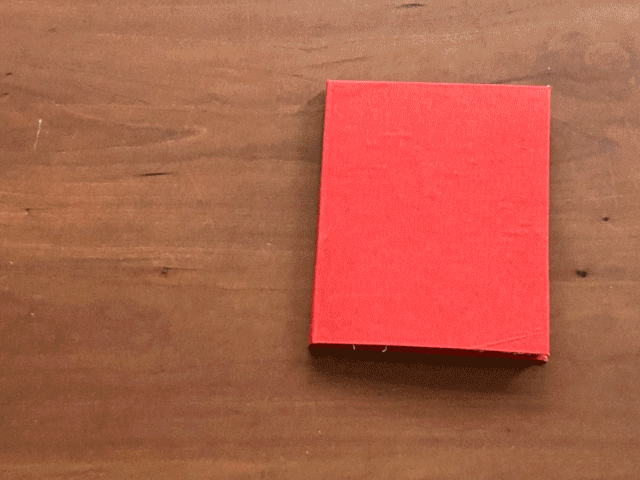 Anthrax lyrics by Gang of Four - pointed pen uncial casebound - 5.25 x 6.75 inches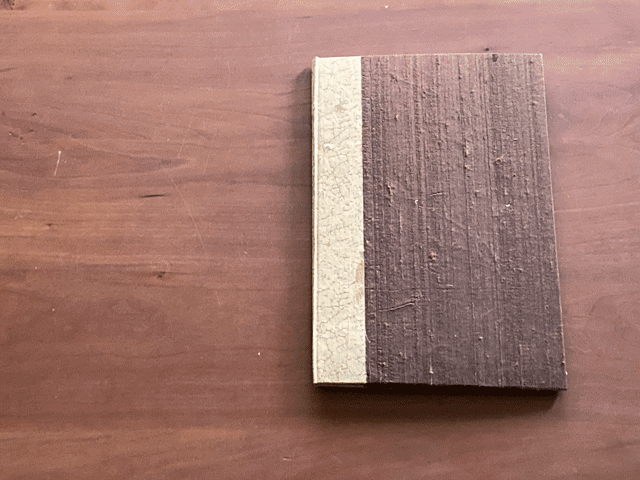 The Mad Farmer Flying the Flag of Rough Branch Secedes from the Union by Wendell Berry - pointed pen uncial casebound 6.75 x 10.25 inches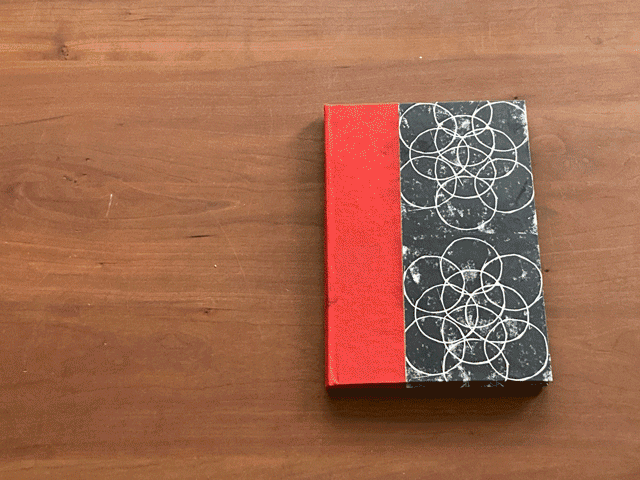 Babelogue by Patti Smith - pointed pen uncial accordion fold casebound - 6.25 x 9.375 inches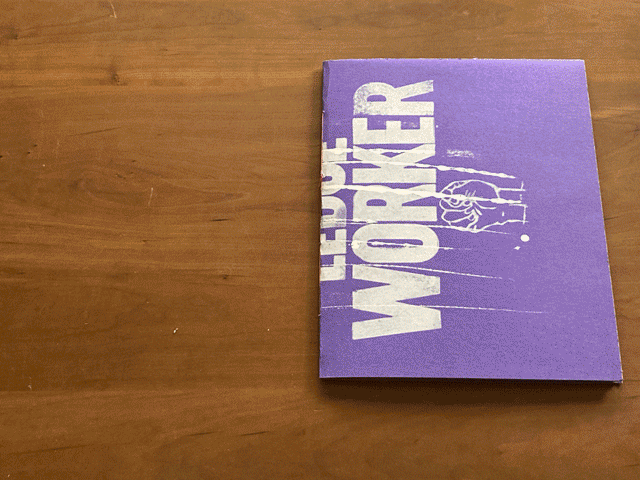 WORD PROCESSOR - Pamphlet stitched letterpress prints - 11 x 14 inches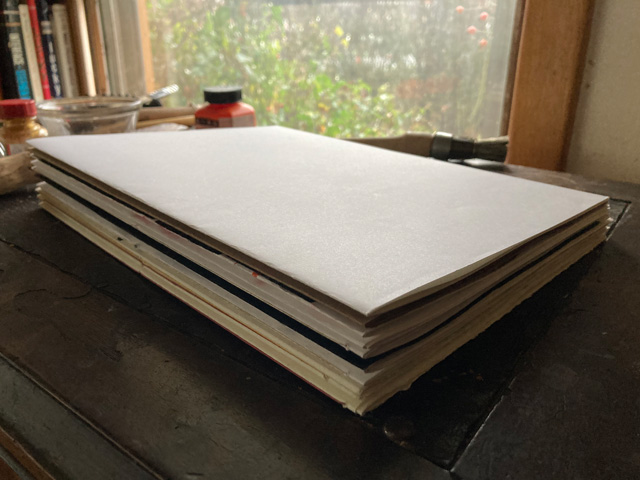 The Pau's Boutique lyrics project completed and awaiting binding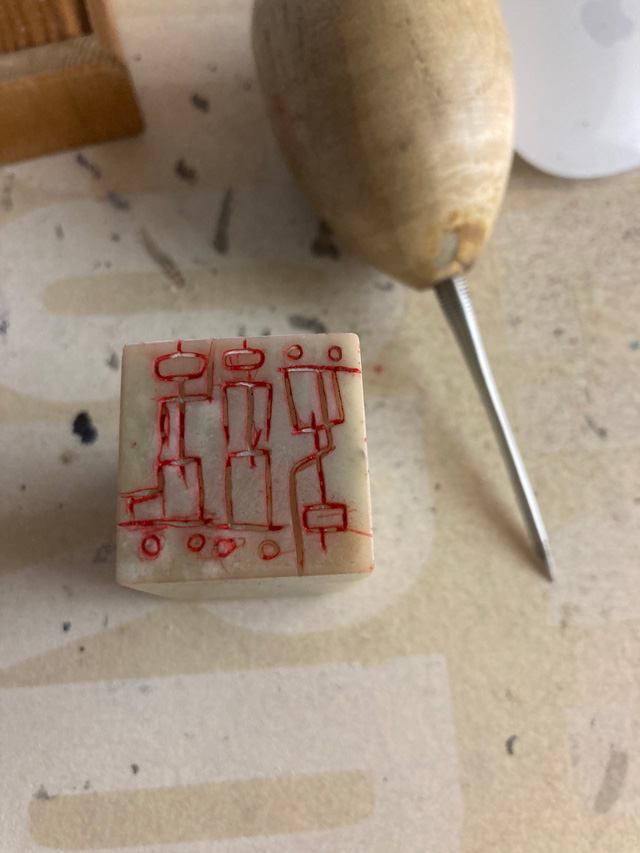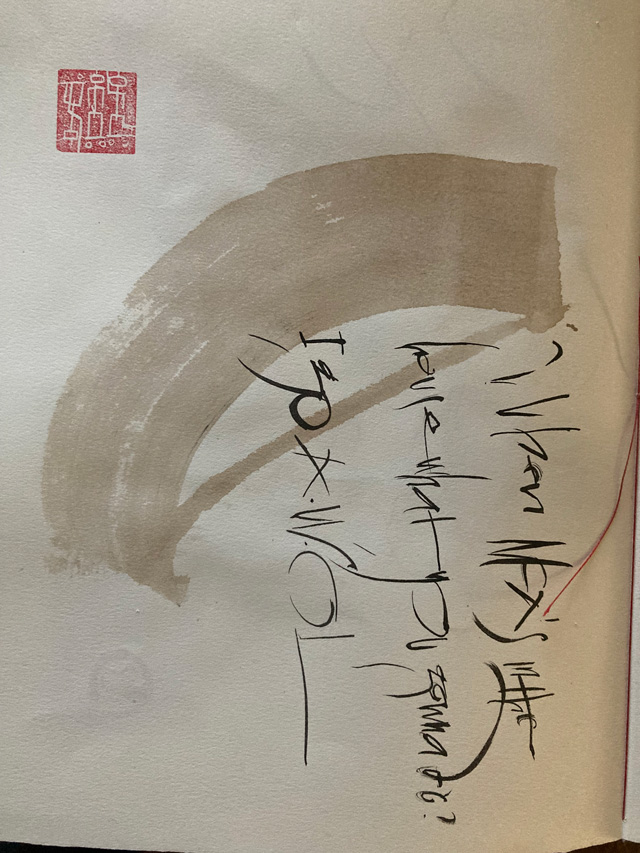 my first attempt at a stone chop and the impression in the Paul's Boutique project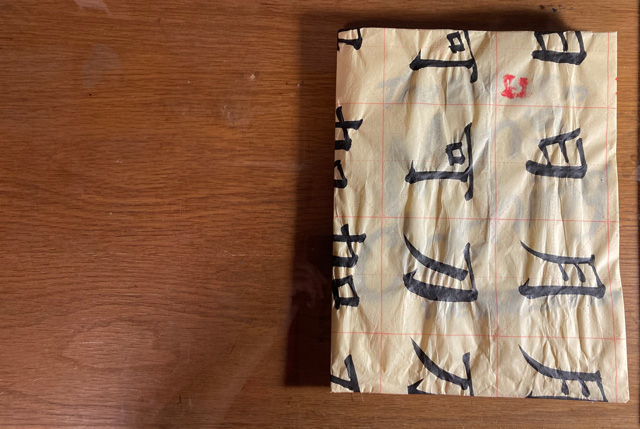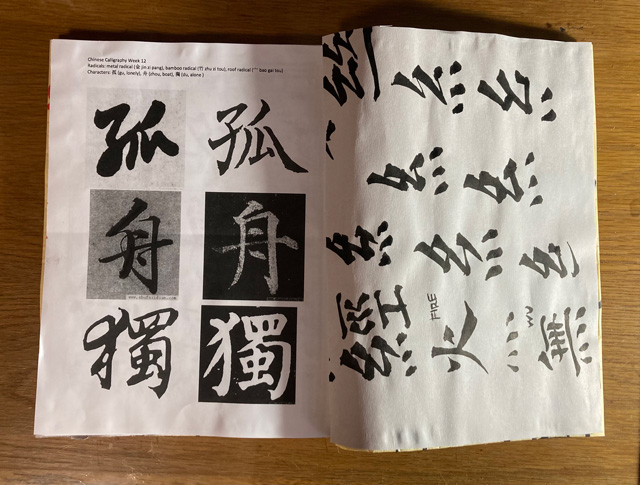 bound the handouts from my Chinese calligraphy class using practice sheets for the cover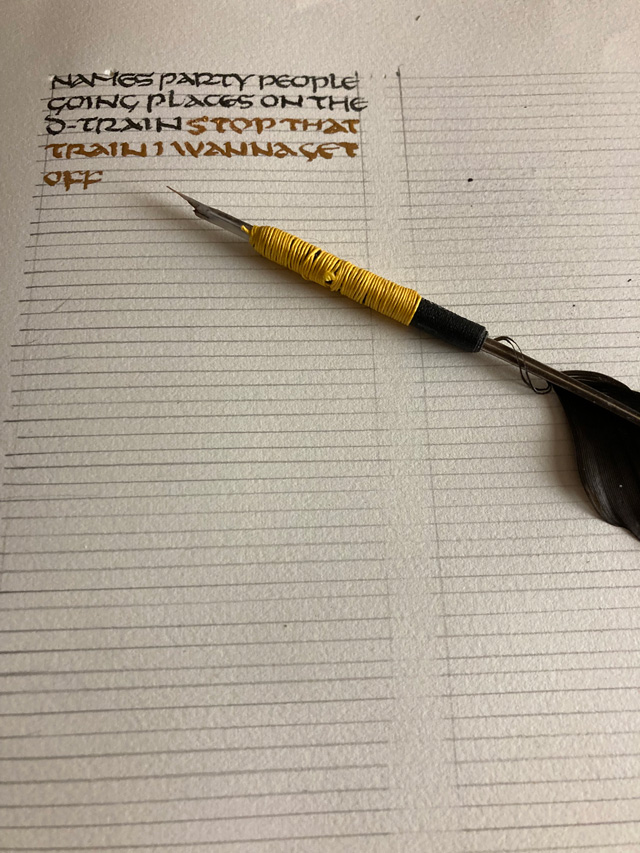 Crow quill pen wrapped with tape and thread to make it easier to write with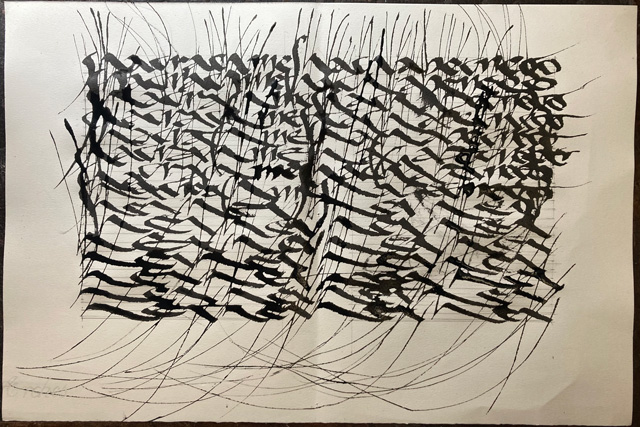 Another spread from the Paul's Boutique calligraphy project this one inspired by Arthur Baker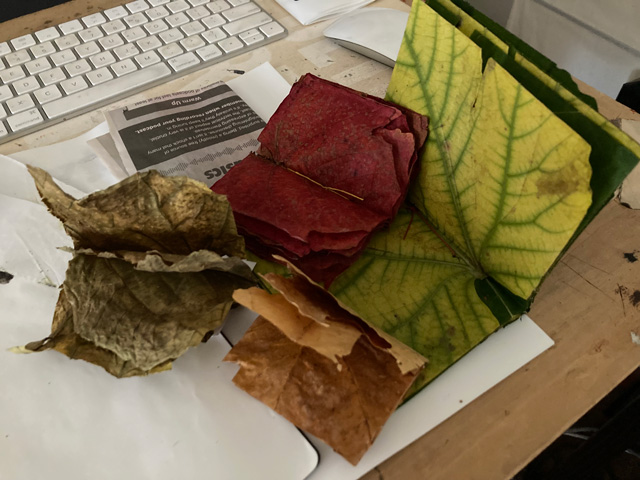 bound some leaves into little books, they all whitered though. Red one is grape, little brown one is maple and the other two are fig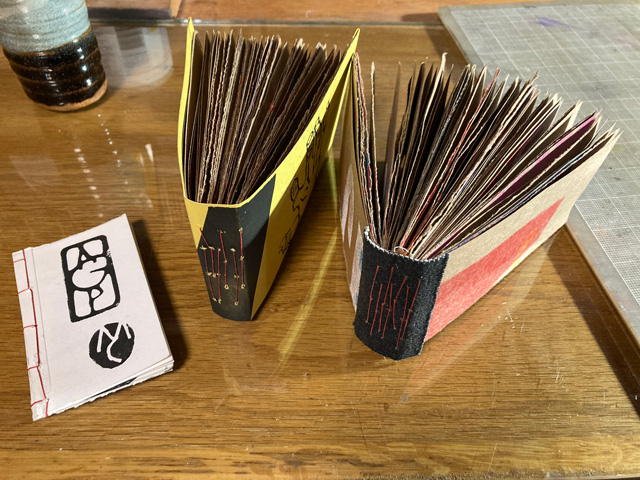 bound some printing scraps into little books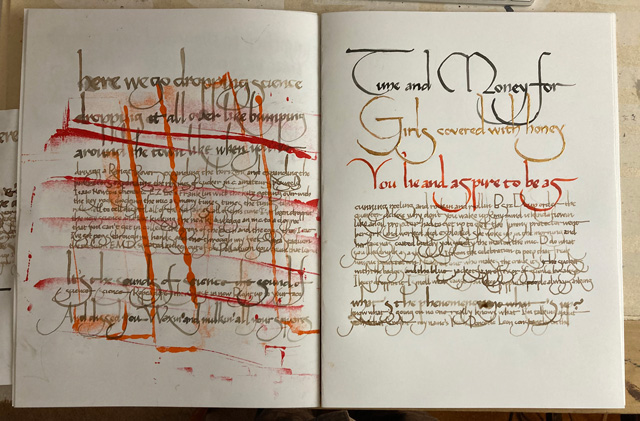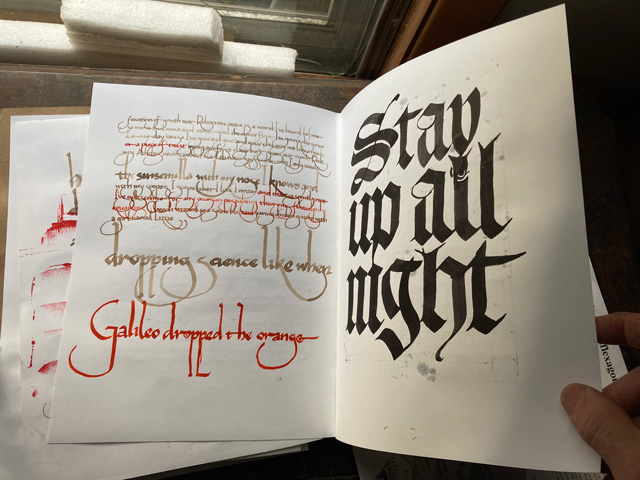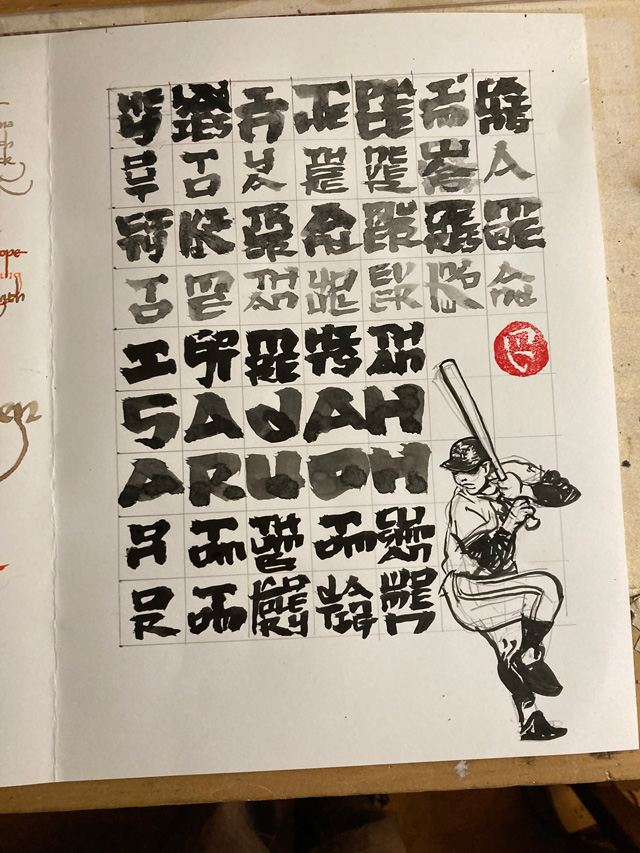 Wrote out the lyrics to Beastie Boys' Paul's Boutique using a different style for each song.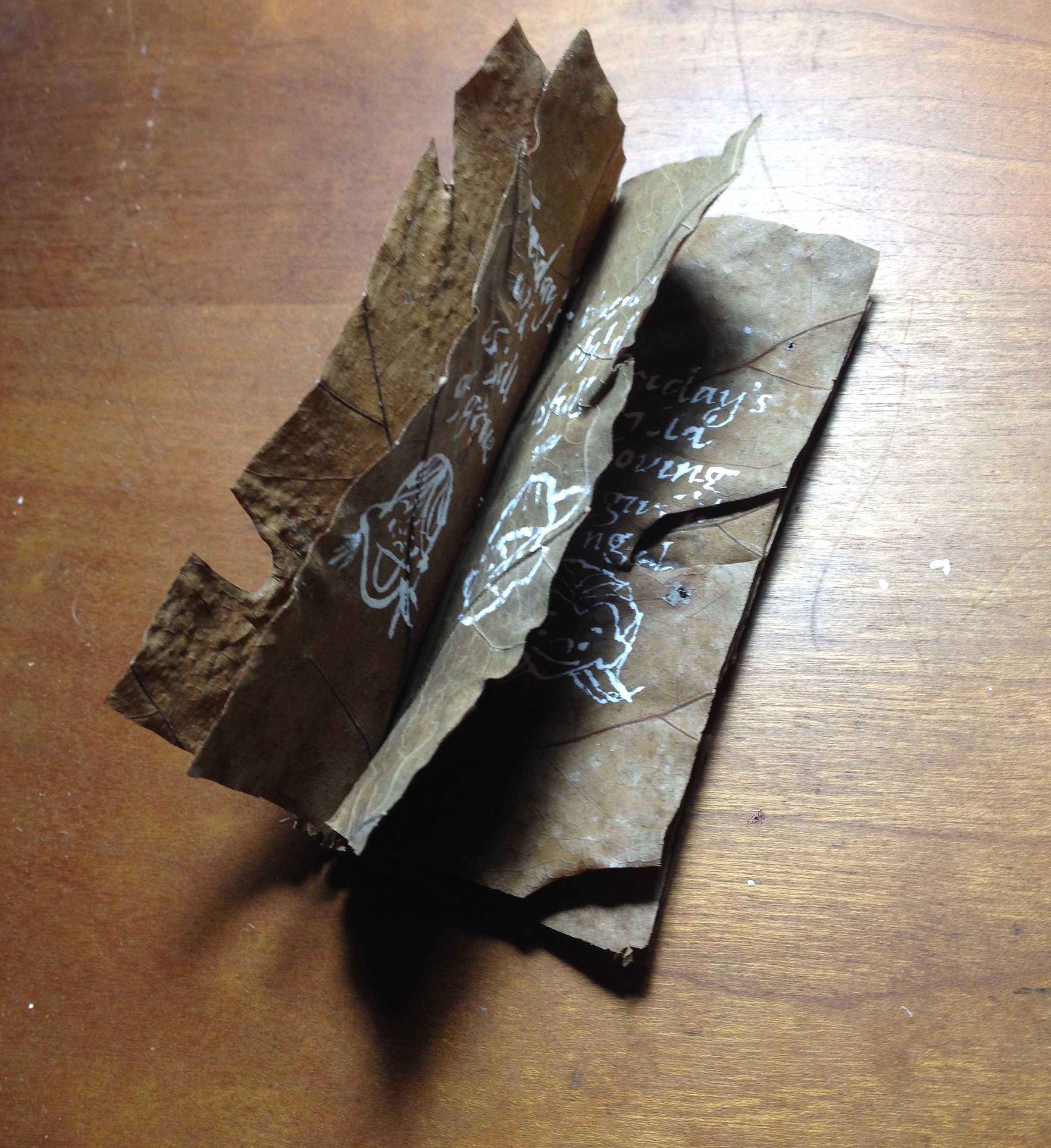 Monday's Child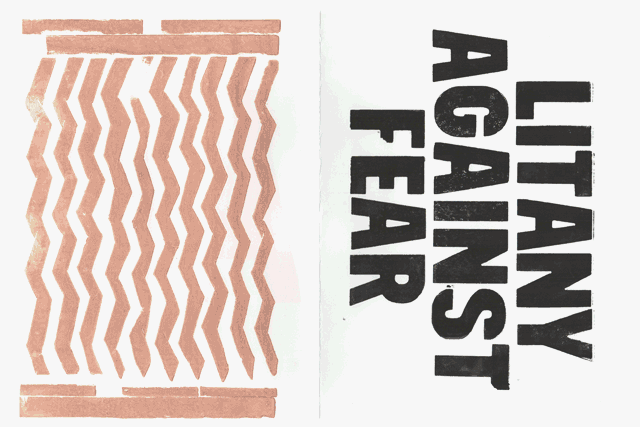 Book project Herbert - Dune - Litany against fear.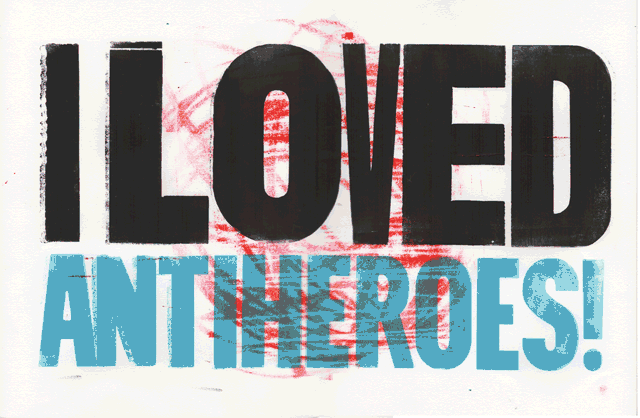 Loves.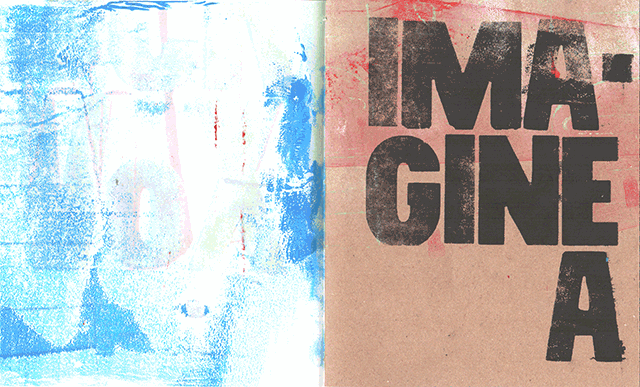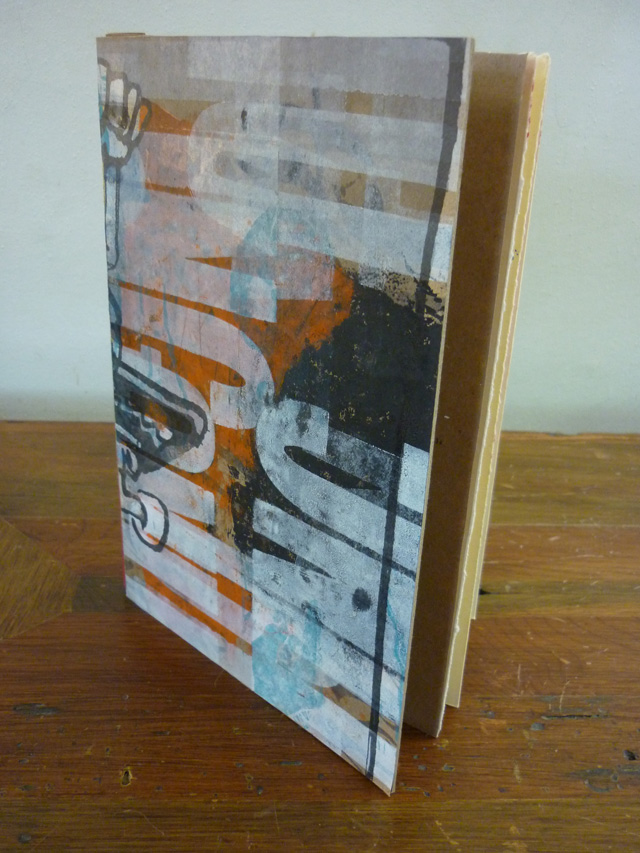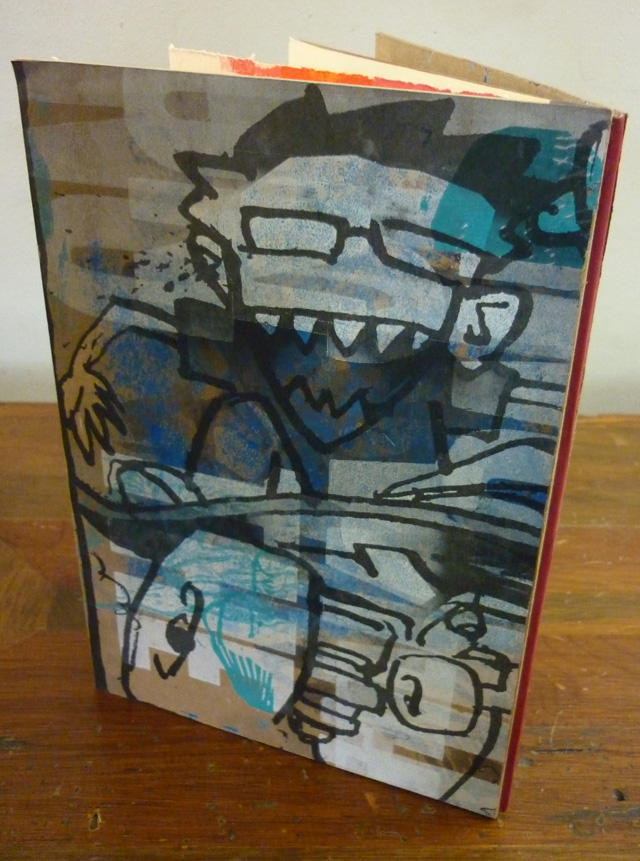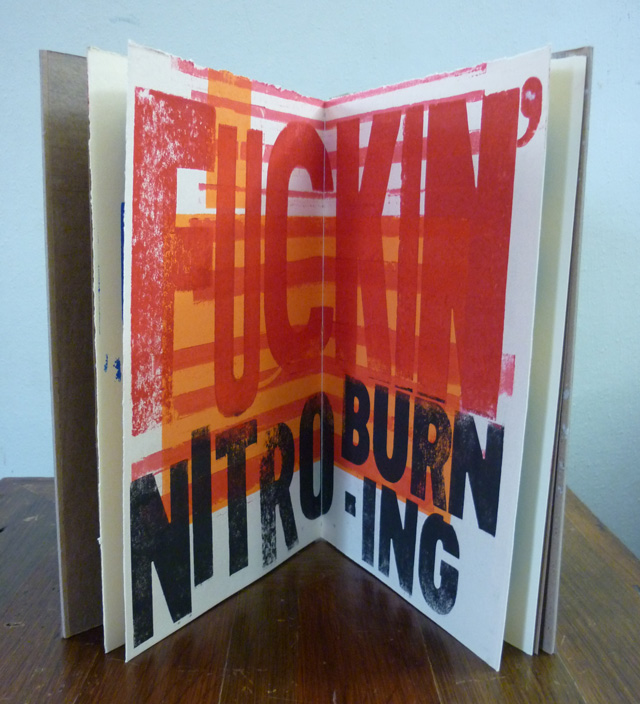 I dreamed I was a Super Nova ...
letterpress book, lyrics from Supercharger Heaven by White Zombie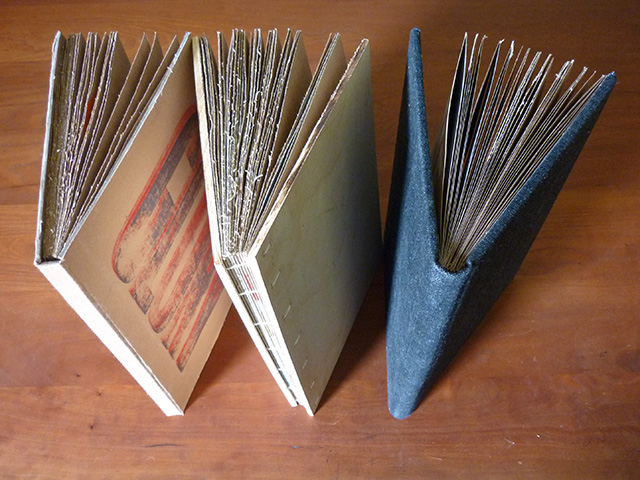 Three bindings
sewn on cords, Coptic and protected multi-section pampmphlet stich. Lyrics from the Minutemen, The Glory of Man
single sheet book